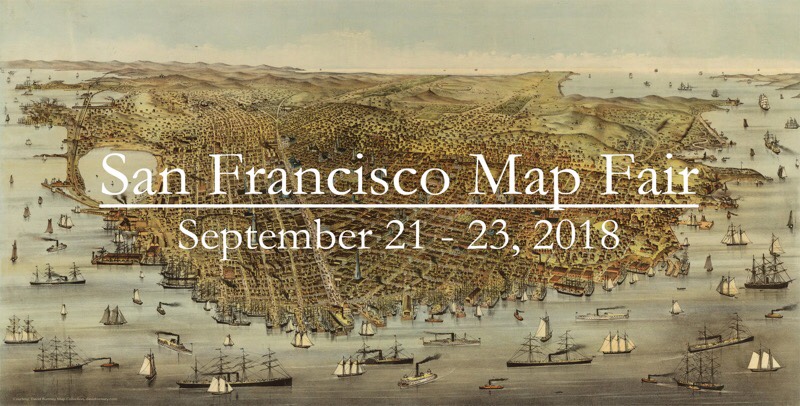 San Francisco Map Fair:
Regency Center
1290 Sutter St, San Francisco
Friday, September 21st – Sunday, September 23rd, 2018
$10 and up

Map Fair Opens for General Admission Hours

The lecture series portion of the San Francisco Map Fair will be sponsored by the California Map Society. It will consist of three 40 minute lectures followed by a 10 minute Q & A period. The mission of the California Map Society to preserve and disseminate historical and contemporary cartography, primarily of California, for members as well as the general public.