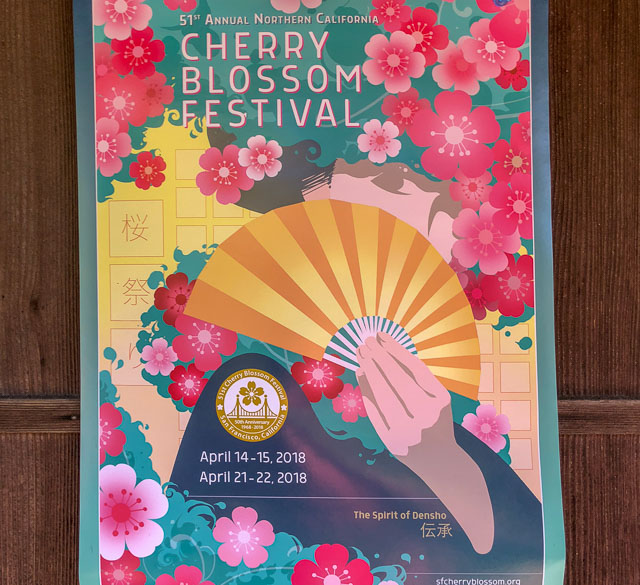 San Francisco Cherry Blossom Festival:
Japantown, San Francisco
Saturday, April 14th, 15th & April 21st, 22nd, 2018
Free

Each year, over 220,000 people attend this dazzling display showcasing the color and grace of the Japanese culture and the diversity of the Japanese American Community. We expect this year to be filled with special events and new attractions.

This year's Northern California Cherry Blossom Festival will be held on Saturday and Sunday, April 14-15 and April 21-22, 2018. All are welcome to join in the festivities as we celebrate Japanese and Japanese American culture in San Francisco's Japantown!

The festival will be held within the borders of Laguna and Fillmore Streets between Geary Boulevard and Bush Street. There will be food booths, cultural performances, martial arts, live bands, the annual Queen Program, and more. The Grand Parade will be held on Sunday, April 22, beginning at 1pm starting from City Hall and concluding in Japantown.