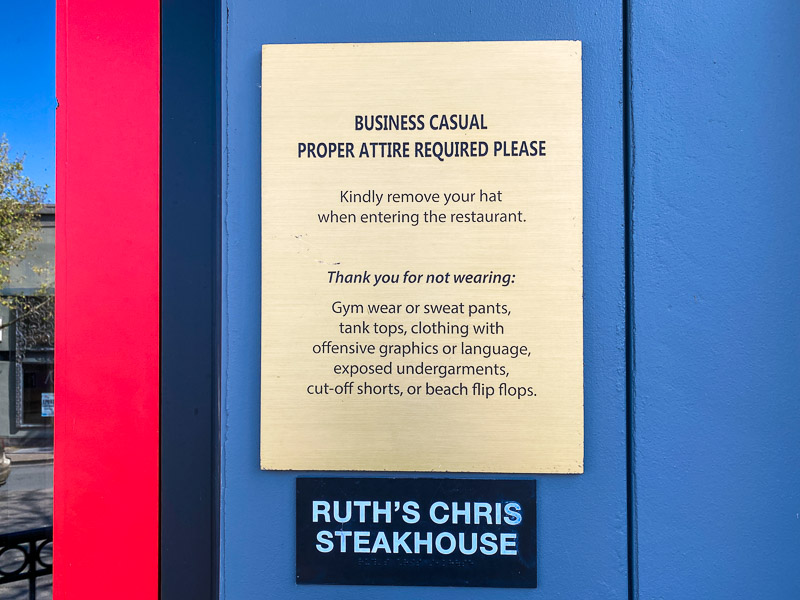 Plaza Escuela, Walnut Creek
I wonder if Ruth's Chris Steakhouse in downtown Walnut Creek updates their business casual proper attire rules on an ongoing basis? I imagine every now and then someone comes in wearing something not on the list; the manager rolls their eyes and has a new sign printed with additional attire not to be worn.
Business Casual
Proper Attire Required Please
Kindly remove your hat
when entering the restaurant.

Thank you for not wearing:
Gym wear or sweat pants,
tank tops, clothing with
offensive graphics or language,
exposed undergarments,
cut-off shorts, or beach flip-flops.