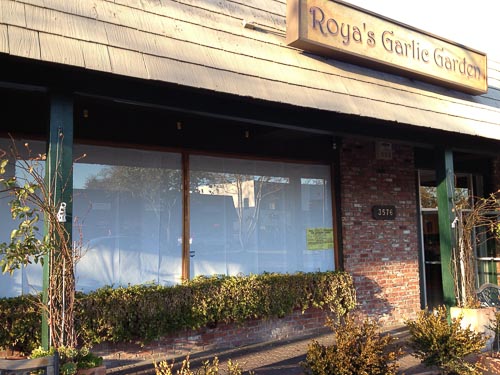 A couple of weeks ago I noted that the restaurant Rustic Kitchen would be opening where Roya's Royal Garden used to be on Mt. Diablo Blvd. in downtown Lafayette and now Diablo Dish has more details about the owners and the cuisine, which will be, "seasonal, California-American fare, including daily housemade pastas and flatbreads, grilled fish and grass-fed steak, salads and sandwiches for lunch."
I had a chance to drop by and chat with co-owner Gary Rust who also mentioned that the cuisine will be organic when possible. Based on his work at One Market, Lark Creek's flagship restaurant as well as his background growing up in Massachusetts, seafood dishes such as Dungeness crab cakes and lobster salads will be appearing on the menu during the season in addition to house smoked and grilled fish. Add homemade pastas, steaks, burgers as well as an expansive wine list and cocktails designed by former Walnut Creek Yacht Club bartender and Food Network celebrity Manny Hinojosa and this is shaping up to be a must-try restaurant.
Check out the interior progress with new flooring recently put in: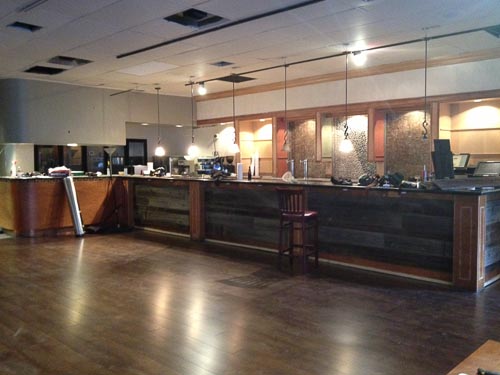 Based on Rust's description of using reclaimed wood for an upscale casual food environment I'm excited to see how it turns out in a few weeks. Rustic Kitchen is located at 3576 Mt. Diablo Blvd. across from Postino.