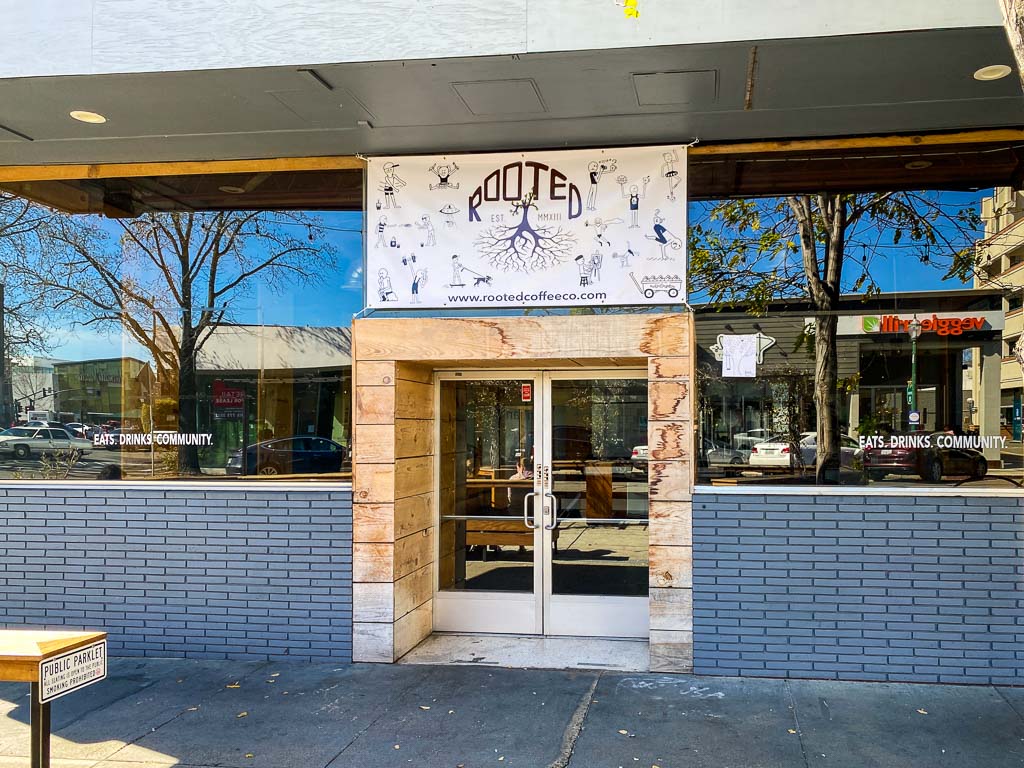 1321 Locust St, Walnut Creek
Thanks to a reader for sending word that Pleasant Hill-based Rooted Coffee Company is opening a second location in downtown Walnut Creek where Coffee Shop used to be. Look for a summer opening and check out their menu here.
From their website:
Our dream first started back in 2013 when we started selling coffee at local farmers markets. We were 1 year into marriage with no experience in coffee and only a few bucks in our pocket. We felt, and still feel, a drive to live out our purpose through positively impacting our local and global community. We spent 6 years at farmers markets perfecting our craft and honing in on our vision.