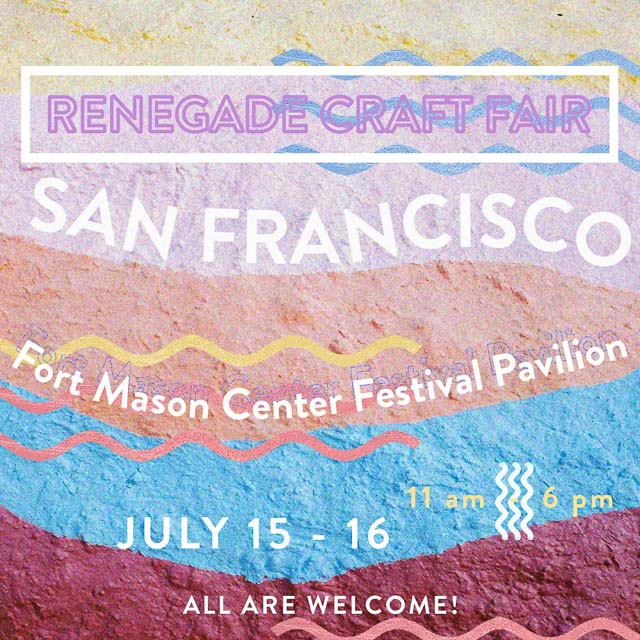 Renegade Craft Fair:
Fort Mason Center Festival Pavilion
2 Marina Blvd, San Francisco
Saturday, July 15th – Sunday, July 16th, 2017
11:00am – 6:00pm | Free

Hey San Francisco! We're excited to return to Fort Mason Center Festival Pavilion for our second Fair of the year with an incredible summer celebration of independent craft and design! Featuring a carefully curated roster of local and national maker and artisan talent the fair will include exciting interactive features, a vibrant lineup of food vendors, craft libations, DJ sets, DIY workshops, vintage treasures, photo ops, and all-around good times to provide a truly one-of-a-kind weekend shopping experience.

Enjoy breathtaking views of The Bay and explore a curated selection of modern handmade goods including jewelry and accessories, art, fashion, ceramics, candles, illustration, stationery, home decor, cookware, apothecary, and more.