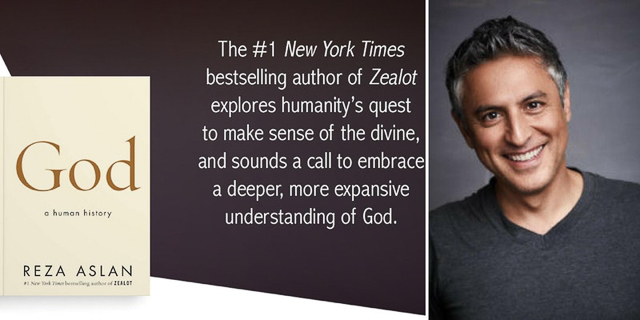 Rakestraw Books presents Reza Aslan:
Danville Congregational Church
989 San Ramon Valley Blvd, Danville
Thursday, November 30th, 2017
12:00 – 1:30pm | $10

The #1 New York Times bestselling author of Zealot and host of Believer explores humanity's quest to make sense of the divine in this concise and fascinating history of our understanding of God.
In Zealot, Reza Aslan replaced the staid, well-worn portrayal of Jesus of Nazareth with a startling new image of the man in all his contradictions. In his new book, Aslan takes on a subject even more immense: God, writ large.