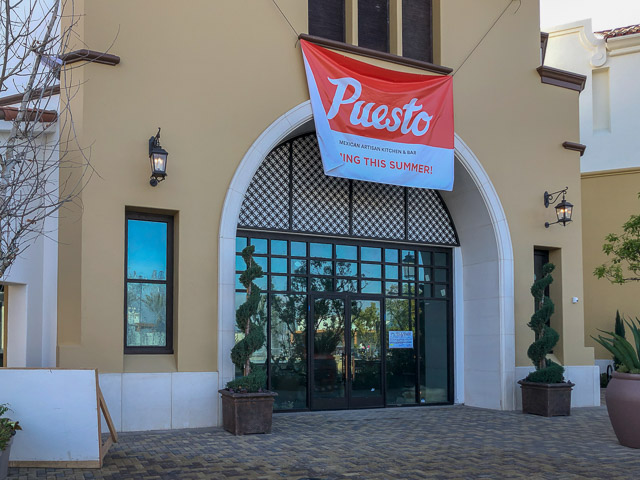 The Veranda, Concord
San Diego-based Puesto, the "Mexican artisan kitchen & bar" is coming to the Veranda shopping center this summer, right next to the IMAX movie theater. Check out their menu at one of their other locations here.
From their website:
Before Puesto, we had all left San Diego to chase ambitions in other ventures. Though we found individual success in other places, it was tacos that brought us back together and back to California —Chef Luisteen's tacos, to be exact. His passion for completely re –defining the taco brought us back to our hometown of San Diego to start a family business, the taco stand we'd never even dreamed of. Now we're tacoteurs and have never looked back.