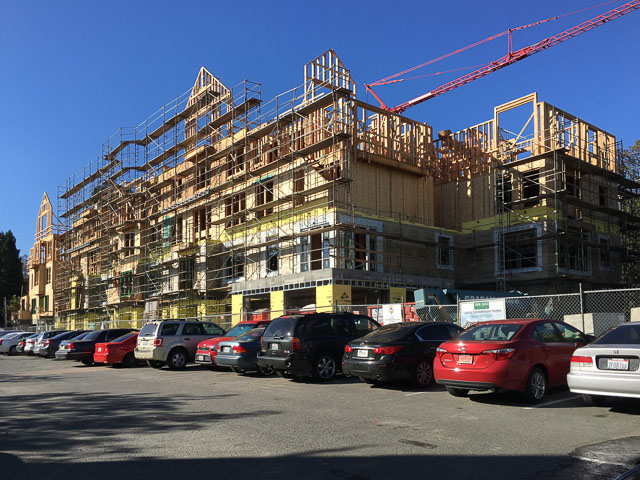 Towne Center, Lafayette
Check out the progress on the Towne Center condominiums in Lafayette right behind BART. These condominiums broke ground last year and have sprouted an "e", previously they were known as "Town Center". I wondered if they considered changing Center to Centre.
Check out the floor plans here. When I dropped by their sales office last month a one bedroom was going in the 700s, 2br in the 800s, 3br 1.5M with a $400+ monthly maintenance fee. If you don't hear BART this will be a GREAT location to be.