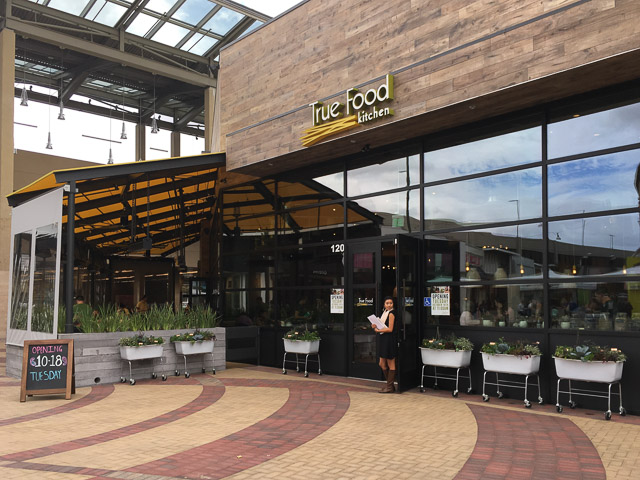 Broadway Plaza, Walnut Creek
It's been a long time coming and finally the health-focused restaurant co-founded by Dr. Andrew Weil, True Food Kitchen, will be opening tomorrow, October 18th in Broadway Plaza, Walnut Creek. Over the weekend I stopped by for a preview and the decor, service and cuisine were solid throughout. I even saw Dr. Weil himself, bushy white beard and all, eating there. The salmon, roasted beet and farro dish tasted incredible, as did the edamame dumplings. I took a ton of photos so be sure to check them out after the jump. Check out the True Food Kitchen Walnut Creek website here.
From True Food Kitchen:
Rooted in a simple set of principles known as the anti-inflammatory diet, True Food Kitchen merges nutrient-rich ingredients with a flavor-forward menu to help people achieve and maintain optimum health, without sacrificing taste. True Food Kitchen emphasizes high-quality, seasonal ingredients with simple preparations to let the freshness and flavor of the food speak for itself. The innovative menu caters to nearly every food preference, offering a wide selection of gluten-free, naturally organic, vegetarian, and vegan options.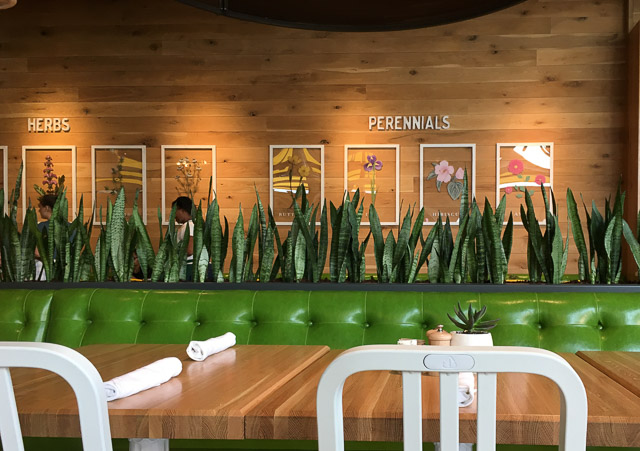 Plenty more photos after the jump…