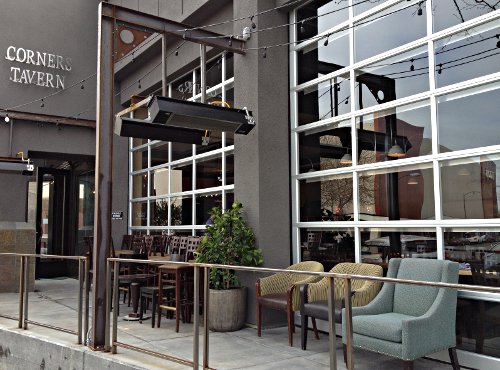 Yesterday I had a chance to check out the progress at Corners Tavern coming to 1342 Broadway Plaza in downtown Walnut Creek next to Macy's and Boulange Bakery. Above you can see two massive 13×34 foot roll-up garage doors with space for outdoor seating.
From a press release:
Corners Tavern is named after the original designation of the area: in 1849, the town of Walnut Creek was originally named "The Corners." In 1862, the first post office went in and it was renamed "Walnut Creek." Corners Tavern is housed in what was a blacksmith warehouse that served the local community, at what is now the corner of South Main Street and Broadway Plaza.

Corners Tavern will be open seven days a week for dinner and will begin serving lunch a few weeks after opening. Reservations will be available via SeatMe.
Below you can see the main dining area: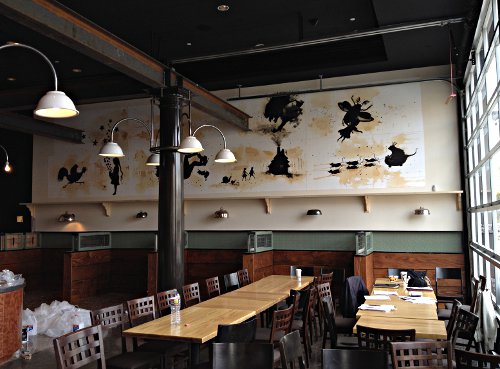 There will be 16 beers on tap at the horseshoe-shaped bar that can handle up to 32 people.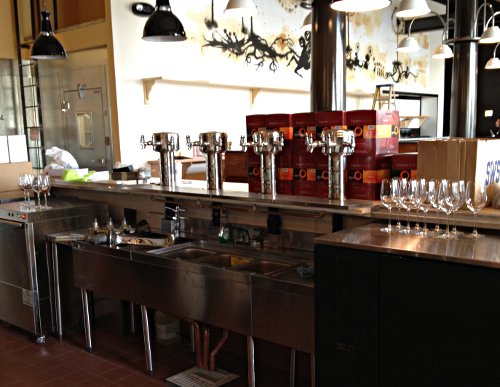 The cuisine will be contemporary American, and will, "feature big, bold flavors modeled on the beloved classic English pub and a beverage program that respects the classics with a nod toward small production, local producers."
From the press release:
Owner Mitchell Rosenthal and Chef Esteban Escobar are bringing big flavors to the menu, with a focus on local, organic & sustainable ingredients. Menu items will include snacks such as duck fat roasted potatoes and herb crème friache and pork cracklins with aleppo pepper and honey; small plates such as baked apples, gorgonzola and membrillo and pork belly with arbol chilies, pineapple, cabbage and radish salad; and larger plates that feature dishes like house made lamb sausages, soffrito and fava beans and grilled swordfish, braised artichokes, fennel, chorizo, watercress and lemon vinaigrette.
A preliminary menu, subject to change, can be viewed here. I can't wait to try the pork belly and house made lamb sausages. Mmm! You can read an interview with the executive chef Esteban Escobar here.
Check out photos of the snake cages, private dining area & more after the jump
The antique snake cages will be used to divide the lounge area into multiple sections. You're probably wondering what's going to be inside those compartments, but I've been sworn to secrecy. It's a surprise you're not going to want to miss.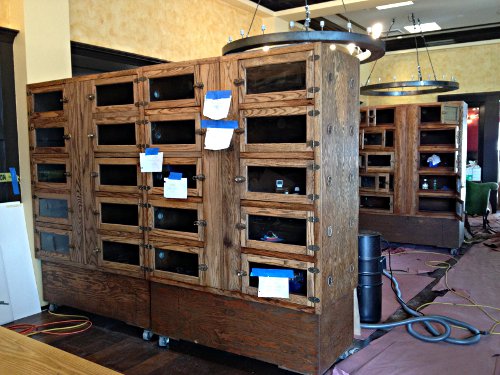 The private dining area can seat up to 18 people.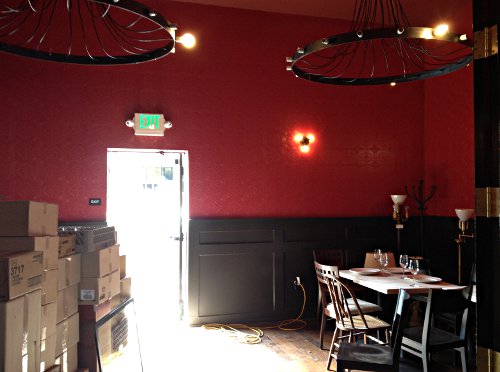 The view from inside looking out. Compared to the dark, claustrophobic feeling of the former Bing Crosby's, the light coming in really brightens everything up.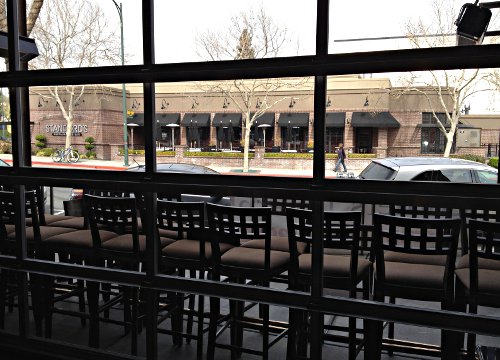 The antique decorations throughout are amazing. You can read an interview with one of the Tavern owners, Doug Washington, who handled the restaurant design here.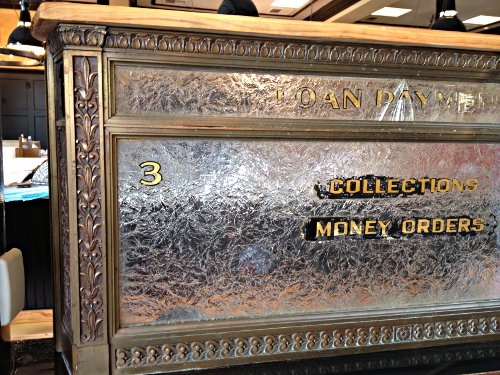 In addition to the 16 beers on tap, there will be a 200 wine list focusing on California and Northwest producers as well as seasonal cocktails that will change periodically.
Based on what I saw and have read, Corners Tavern is going to be a great addition to downtown Walnut Creek, particularly on that end of Broadway Plaza. Imagine drinking a local micro brew on tap on a warm day with the windows rolled up while eating a house made sausage or burger? Does it get any better than this? Stay tuned…