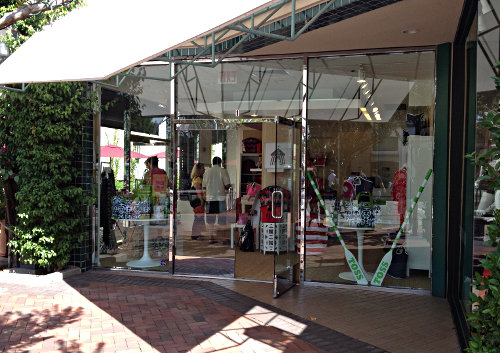 Last week I noted that Diane's Beach Wear had moved a couple of stores down in Broadway Plaza, Walnut Creek, and now Toss Designs, a "San Francisco Bay Area design house" featuring  "totes, travel bags and all accessories in between" has opened up a temporary pop up store in this location until late January. Apparently they are testing the Walnut Creek waters and may permanently relocate somewhere in Broadway Plaza if they like what they see.
Toss Designs has locations in San Francisco and San Anselmo in Marin as well as being carried by retailers around the country. They have a fresh design aesthetic and the accessories displayed throughout the store make for a fun browsing experience. You may notice an alphabetical letter on their bags. Those are actually monograms that can be customized and they also sell stick-on letters for a less expensive option.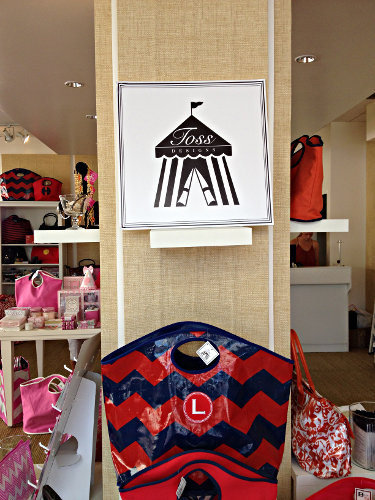 Check out some of their cool designs: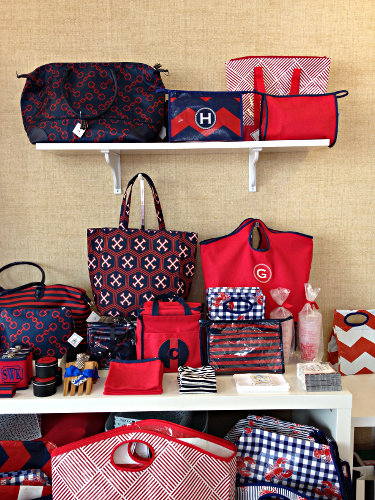 Toss Designs is located in Broadway Plaza, Walnut Creek right next to Nordstrom until late January.