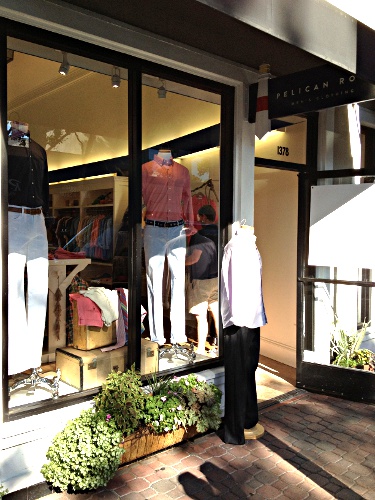 Pelican Rock, the new men's clothing store that I noted about last month is now open in downtown Walnut Creek. I checked it out and it has a preppy, yet casual East Coast vibe, stocked with brands like Southern Tide, Gant, and Vineyard Vines, not typically sold around here. Decorated in a cool maritime style, the high ceilings gives it a spacious feel overall.
Check out the inside of the store: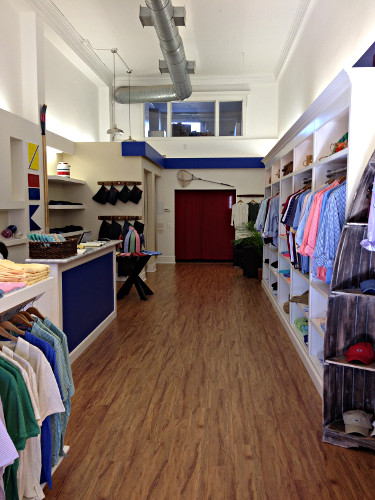 And another inside shot near the entrance: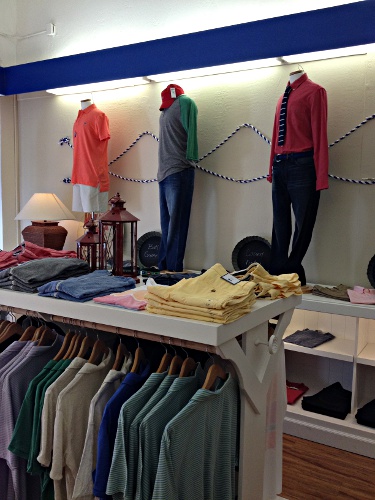 Pelican Rock is located in a prime spot next to Papyrus and Main St. Rags at 1378 N. Main St, right near Neiman Marcus and Nordstrom.