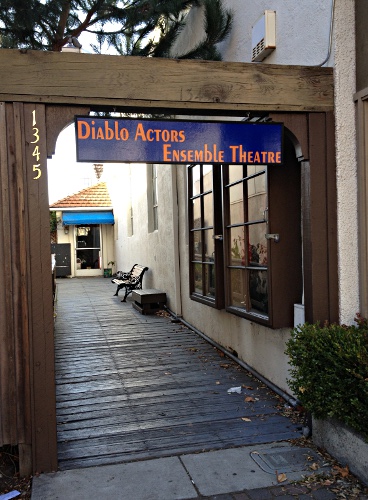 When you think of downtown Walnut Creek and theaters, you probably think of Lesher Center, but that's not the only theater downtown. The Diablo Actors' Ensemble Theatre is located next to Peet's Coffee at 1345 Locust St. and offers various performances including the upcoming play,  Frankie & Johnnie in the Clair de Lune which opens this Friday January 20th. From their website:
Diablo Actors' Ensemble believes theatre enriches our lives and enriches the cultural life of our community.  DAE is dedicated to presenting the highest quality live theatre within our resources.  We hope to entertain, engage and challenge our audiences. DAE provides a nurturing environment for artists with whom we work which allows for passionate, creative interaction and engagement. Most importantly we hold the ensemble in the highest regard in a celebration of the human spirit.
I've must have passed this place hundreds of times but have never ventured in, has anyone been to a performance, and if so would you recommend it?