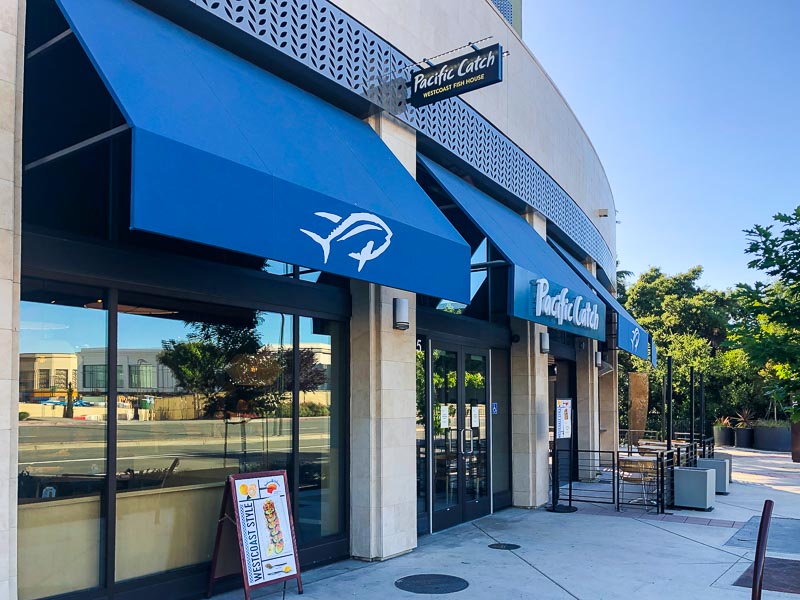 Agora at South Main, Walnut Creek
Today, San Francisco-based Pacific Catch Westcoast Fish House opened their second East Bay location at the Agora at South Main apartment complex in downtown Walnut Creek. Check out their menu here. On Friday I had a chance to check out a preview and as you can see in the photos below the contemporary design looks great. Appropriately enough, fish-themed artwork hang on the walls, and I'm happy to report that sanitary door openers in the bathrooms like can be found at Dos Coyotes in Concord are there as well. The lobster roll and guaca-poke (ahi poke + guacamole) and chips were refreshingly delicious. Free parking (if you can snag a spot) is available below ground. I look forward to coming back soon! It's good to see high quality dining spots sprout up in this section of Walnut Creek.
From their website:
Pacific Catch is a modern, comfortable, Westcoast Fish House that combines fine-dining culinary experience with a casual California lifestyle. Dedicated to delivering high quality seafood with a unique perspective, the menu explores preparation styles and ingredients found throughout the Pacific. We also offer a variety of lunch and dinner "Chalkboard" specials and a rotation of promotions highlighting a specific region in the Pacific, or local, seasonal offerings.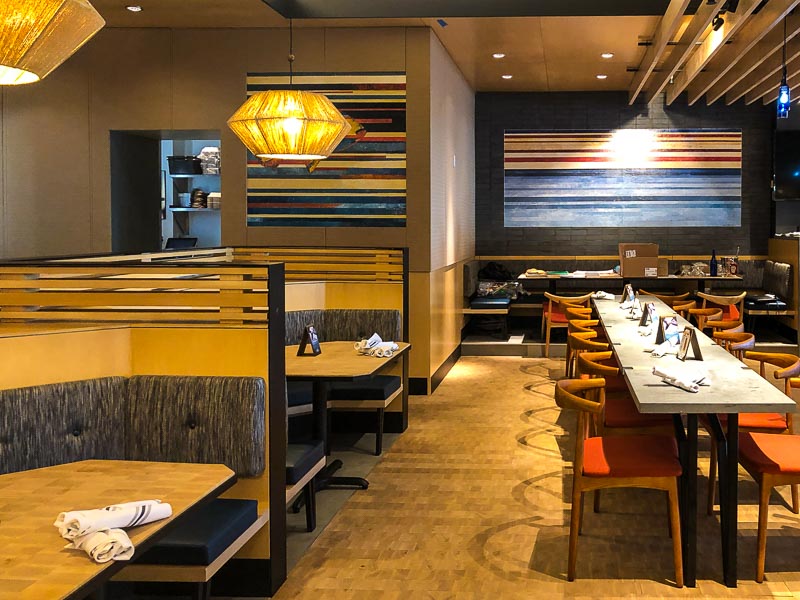 More photos after the jump…