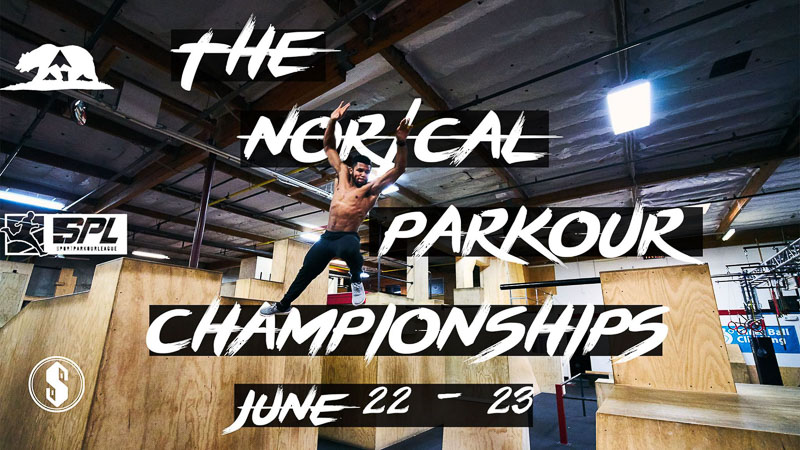 NorCal Parkour Championships:
APEX School of Movement
930 Detroit Ave Suite A, Concord
Saturday, June 22nd – Sunday, June 23rd, 2019
Spectator – $10 for 1 Day ($15 for both Days)

We're back at it again with another top notch event to test your SKILL, SPEED, and STYLE at The NorCal Parkour Championships!

Each event will feature design input from Sqvadron Athletics and SPL officials to ensure the events meet all our athletic tastes within the broad spectrum of parkour movement.

Come through and take your pick of any one, or all of these great events and put your movement to the test!