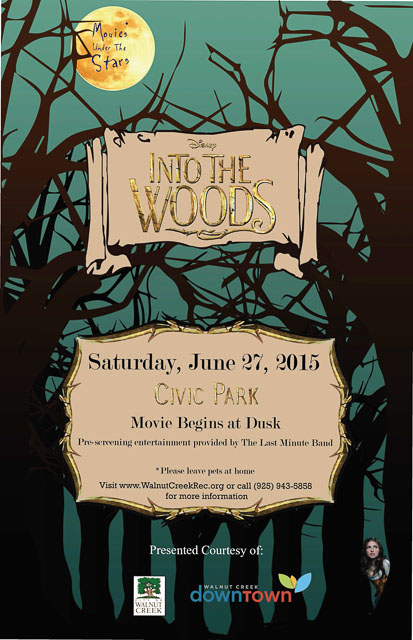 Movie Magic Under the Stars – Into the Woods:
Civic Park
1375 Civic Dr, Walnut Creek
Saturday, June 27th, 2015
6:30pm | Free

Walnut Creek Downtown (WCD) and The City of Walnut Creek take families to the cinema with "Movies Under the Stars" – two nights of free, al fresco music and film-watching fun at Civic Park. "The Last Minute Band" will provide pre-movie entertainment. Families are encouraged to settle in with comfy chairs, blankets, and a picnic dinner. Please, no pets.