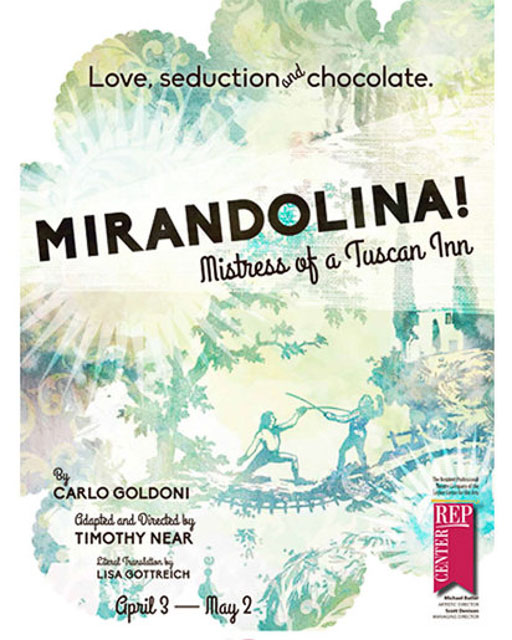 Mirandolina!  Mistress of a Tuscan Inn:
Lesher Center for the Arts
1601 Civic Dr, Walnut Creek
Friday, April 3rd, 2015 – Saturday, May 2nd, 2015

Tough, sexy and audacious Mirandolina is the mistress of a Tuscan inn whose guests include a Count who bought his title, a Marchese who has nothing but his title, and a Cavaliere who is determined to scorn all women. Armed with wit and wiles, Mirandolina sets out to teach her guests some lessons in love and finance, while hanging onto the handsome Fabrizio as both her fiancé and employee! Will true love prevail? Will Mirandolina "lean in" and get it all? A rapturous and sharply hilarious 18th Century battle-of-the-sexes comedic caper about a woman trying to run a business in a man's world, in a fresh new World Premiere adaptation by the director of the REP hits Noises Off, Sweet Charity and Rumors.