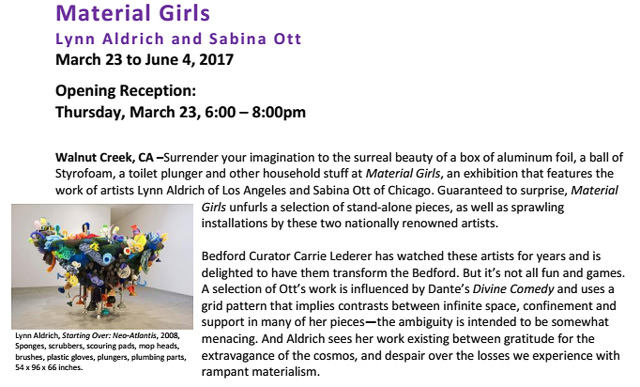 Material Girls Opening Reception:
Bedford Gallery
1601 Civic Drive
Thursday, March 23rd, 2017
6:00 – 8:00pm | $5

Join us for our opening reception and meet Sabina Ott and Lynn Aldrich, who will be in town from Chicago and Los Angeles. This is a rare opportunity to meet out-of-town artists at their site-specific installation. Complimentary wine and hors d'oeuvres hosted by our Bedford Gallery Guild and supported by JP Morgan Chase.