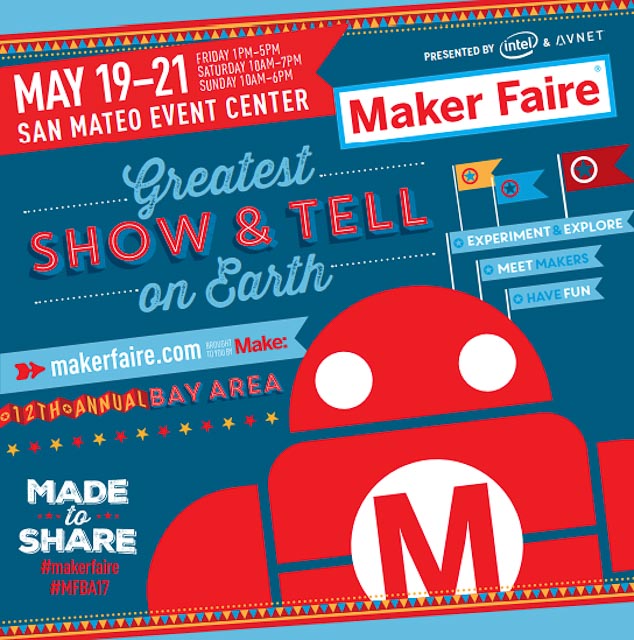 San Mateo Event Center
1346 Saratoga Dr, San Mateo
Friday, May 19th – Sunday, May 21st, 2017

Maker Faire is the Greatest Show (and Tell) on Earth—a family-friendly showcase of invention, creativity and resourcefulness, and a celebration of the Maker Movement. It's a place where people of all ages and backgrounds gather together to show what they are making, and share what they are learning.

And don't forget—we have the Dark Room for projects that light up; the Edible Marketplace and the new Future Food Institute; an entire Hands-On area; Learn to Solder; Lock Picking 101; Maker to Market; electronics galore; and so much more!