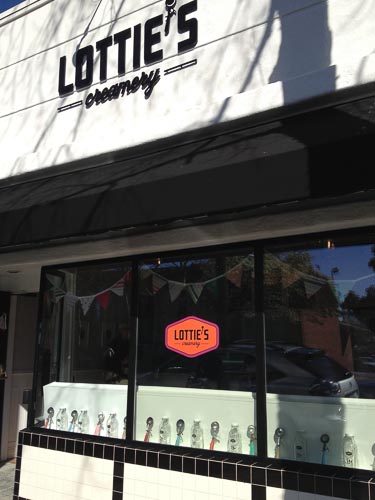 The wait is finally over as the ice cream shop Lottie's Creamery opened in downtown Walnut Creek over the weekend. I dropped by a couple of times and it was packed with people trying out the new cream store on the block. As you can see by the photo above the storefront is now decorated with ice cream scoopers and Lottie's milk bottles in front of the white bench where you can sit and enjoy your scoop.
The photo below (with chef and co-owner Deb Phillips) shows off their inside signage noting that, Lottie's is "the Bay Area's only micro-creamery pasteurizing organic & seasonal ingredients on site!". The pasteurizer is actually visible through the window below the sign. To see a closer view click here.
Of the flavors I tried two that stood out were Irish Coffee Crunch and blood orange sorbet. Absolutely delicious. Of course I went back to my mainstay of chocolate and when I went back another day they were out of Irish coffee crunch so I uncharacteristically went for vanilla which was amazingly good as well. Since they make it there everything tastes incredibly fresh. Speaking of fresh, the fresh mint was great as well. Prices start at $3.50 for a single scoop, and they also serve blue bottle coffee and a few baked goods as well.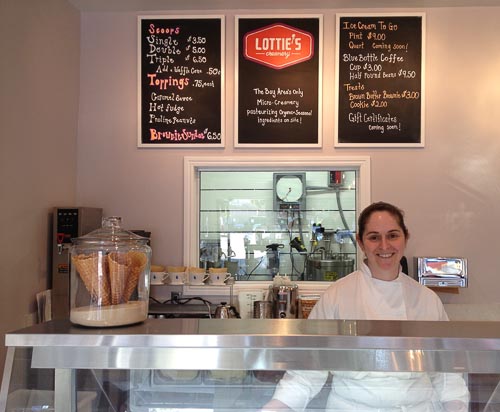 Check out a close-up vanilla ice cream photo, the flavor list and more after the jump…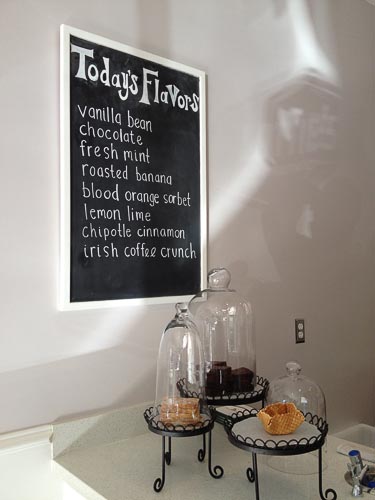 Check out the vanilla beans in the vanilla ice cream: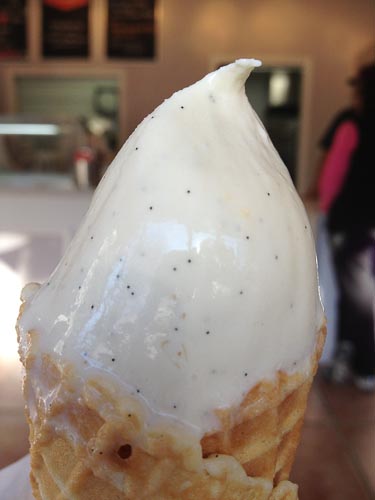 This is a close-up in the storefront: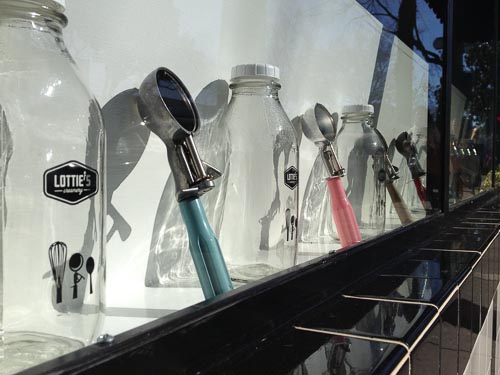 Lottie's Creamery is located at 1414 N Main St, across the street from Wells Fargo in Walnut Creek.