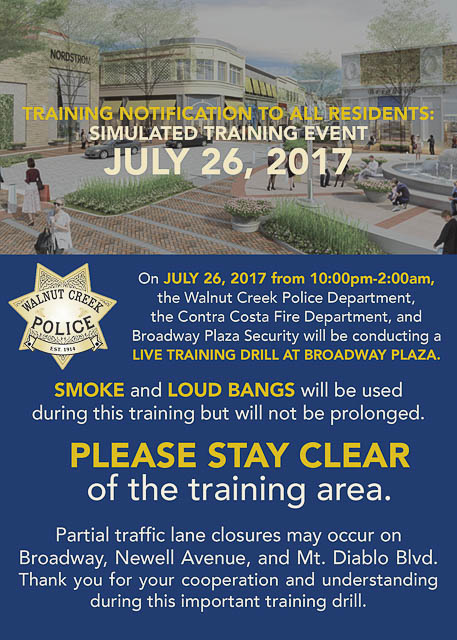 "SMOKE and LOUD BANGS will be used". 10pm – 2am
From the Walnut Creek PD:
The Walnut Creek Police Department and CC Fire Department will be conducting training at Broadway Plaza from 10pm-2am. The training area is marked and partial lane closures along Broadway, Newell, and Mt. Diablo surrounding the plaza will also be marked. Please stay away from the area during this important training.