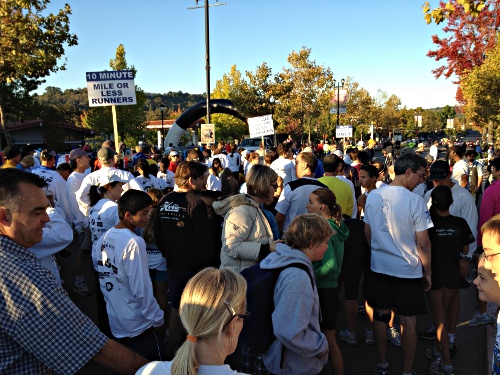 Sunday was a beautiful day for the Lafayette Reservoir Run. Note the sign trying to position runners in the appropriate positions. Elite runners at front.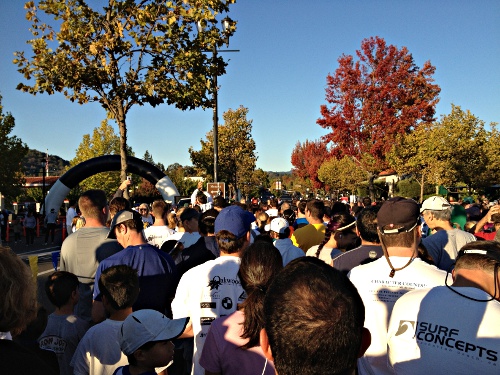 Here you can see the 5K race as it was about to begin.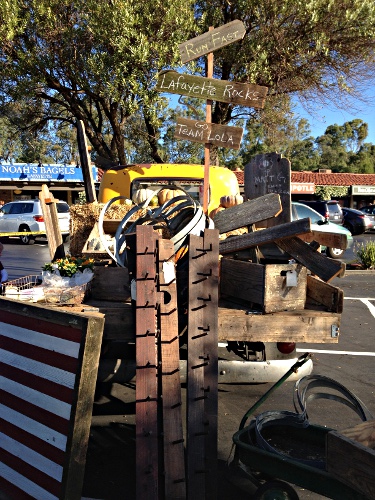 I'm not sure what they were selling here, but it was a great setup.
The race results can be viewed here:
10K – Age Group
10K – Overall
5K – Age Group
5K – Overall