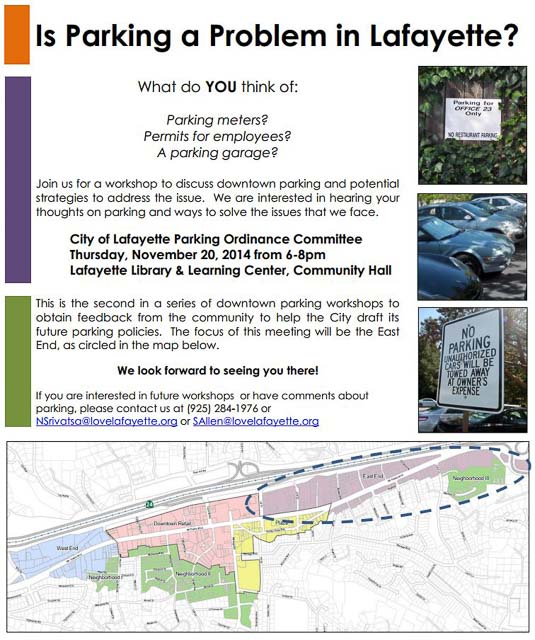 Lafayette Library & Learning Center
3491 Mt Diablo Blvd, Lafayette
Thursday, November 20th, 2014
6:00pm – 8:00pm | Free

Join us for a workshop to discuss downtown parking and potential
strategies to address the issue. We are interested in hearing your
thoughts on parking and ways to solve the issues that we face.

This is the second in a series of downtown parking workshops to
obtain feedback from the community to help the City draft its
future parking policies. The focus of this meeting will be the East
End, as circled in the map below.