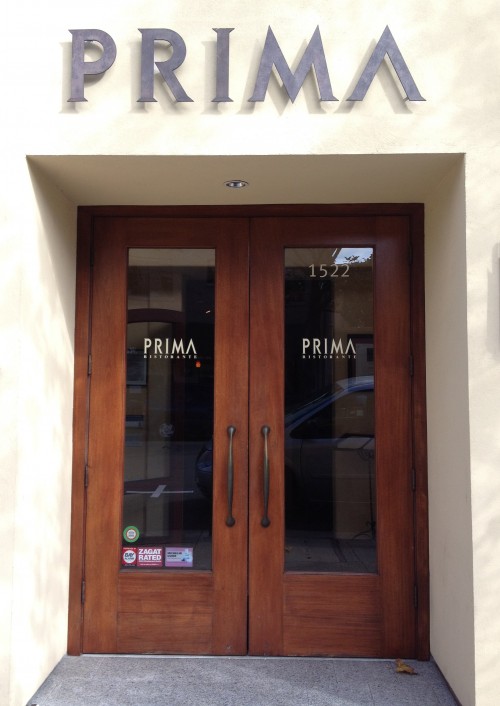 Prima Ristorante is one of the better known restaurants in downtown Walnut Creek, located at 1522 N. Main St. Their website says:
Prima Ristorante welcomes guests for a celebration of Italian food and connection around the table. Over 34 years ago, Prima was at the very forefront of the wine and food bar tradition that is so widespread today. Prima, the Italian word for 'first,' or 'premier,' serves contemporary and seasonal northern Italian cuisine using fresh, locally sourced ingredients in a comfortable and enchanting setting. Prima's warm and illuminated walls, tiled floors, fireplaces, cozy niche areas, and intimate dining rooms evoke places found in the Italian countryside. Prima is conveniently located from all points in the San Francisco Bay Area in the heart of quaint yet bustling downtown Walnut Creek. 
Whenever I pass by there always seems to be a nice amount of people dining inside, and they have a wine store right next door. You can see their lunch menu here, and their dinner menu here. 34 years is a long time to be in business, is this anyone's favorite Walnut Creek restaurant?