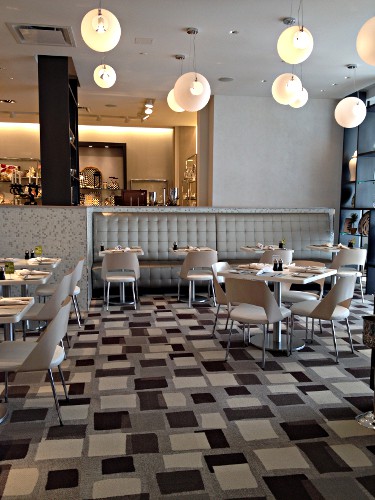 Last week I wrote about the new Neiman Marcus Cafe in downtown Walnut Creek, aka NM Cafe, and yesterday I finally had a chance to see it in person. It looks nice, although it's rather small. Take a look at the prices in the menu after the jump and it starts to make sense why. They offer mostly soups, salads, and sandwiches, but also have filet mignon  Chimichurri and salmon main courses, in addition to a kids menu. They won't be taking reservations until March 24, but they offer pagers so you can walk around while waiting for your table.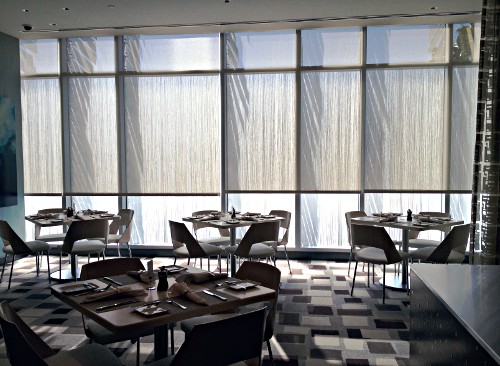 This is a view of the cafe to show that it's next to a window, although it's obscured, as it might get too much sunlight.
Check out the menu and closeup photo of a table after the jump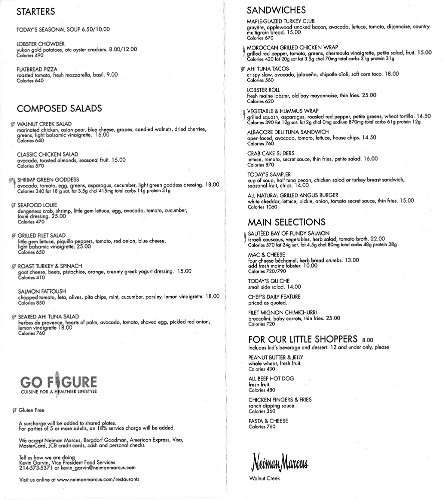 Click on the menu to see a bigger image. A seafood Louie is $25, and a turkey club will run you $15. Kids meals (under 12) cost $8 and include a drink and dessert. So whose planning on trying this? If you go let us know how it was.