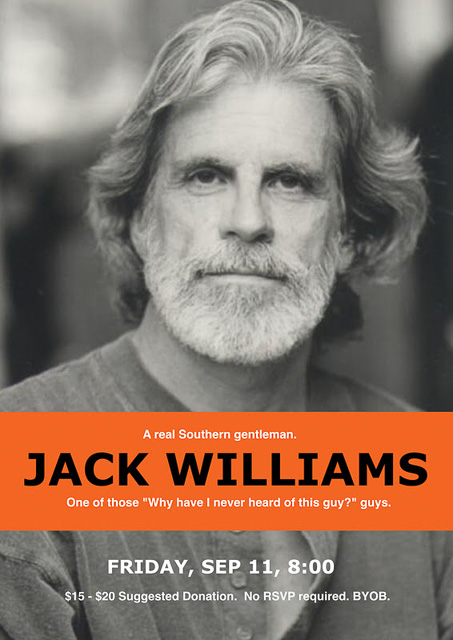 Jack Williams at Mighty Fine Guitars:
Mighty Fine Guitars
85 Lafayette Circle, Lafayette
Friday, September 11th, 2015
8:00pm | $15 – $20 suggested

"…. his artistry… is nothing short of amazing. Dazzling picking, expressive voice, unique and interesting songs. He is a showman in the best sense of the word and just wowed our audience. I think they would have followed him anywhere."
– Rich Warren, WFMT "Midnight Special", Chicago IL

If there is anyone not familiar with Jack's incredible songwriting and prodigious performance skills,
my sympathies to you. A Jack Williams show is a slam-dunk win-win-win for all. One of the most enlightened and entertaining performers I've ever encountered."
– Dave Humpreys, Two Way Street Coffeehouse in Downers Grove IL

This will be a pass-the-hat party with a Suggested Donation of $15 – $20 per person.

No RSVP required. No babes in arms, please. Spread the word. BYOB.