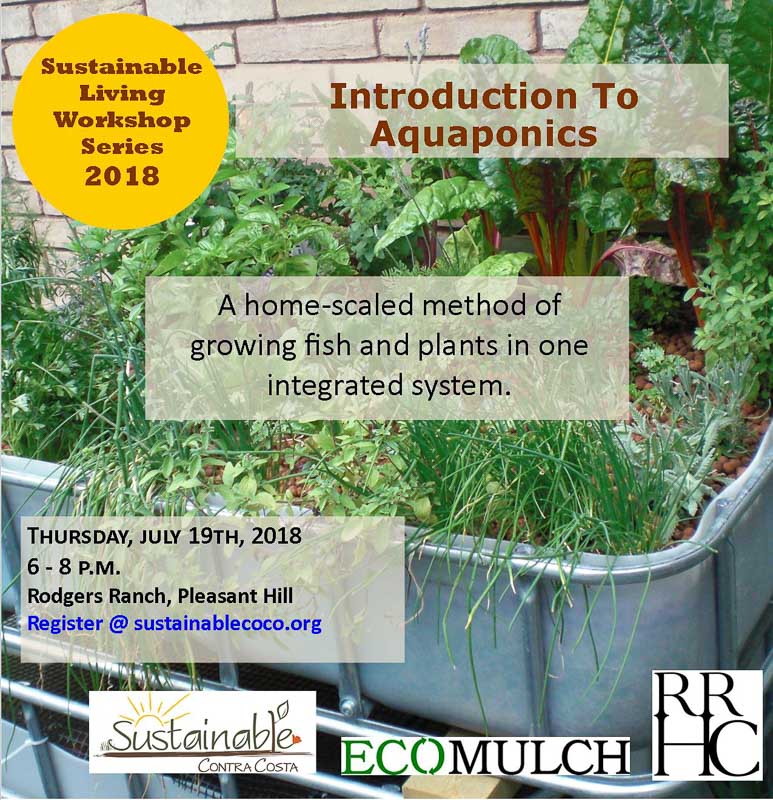 Introduction to Aquaponics:
Rodgers Ranch Heritage Center
315 Cortsen Rd, Pleasant Hill
Thursday, July 19th, 2018
6:00 – 8:00pm | $25

Are you curious about aquaponics? Learn about this home-scaled method of growing fish and plants in one integrated system. Samanntha will introduce aquaponics through Power Point presentation and a discussion of common questions. Components from a variety of systems will be on hand for a greater understanding of the equipment. We will cover fish choices, which plants do best, and system size requirements for small scale food production.