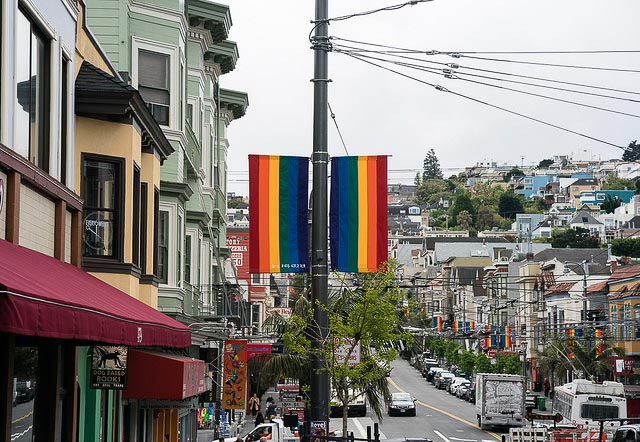 Photo by Flickr user wwward0
Glow in the Streets: A Comfort & Joy Block Party:
Noe Street between Market & Beaver
2298 Market St, San Francisco
Sunday, October 29th, 2017
4:00 – 10:00pm | $10 donation

To top off your Halloween/Samhain weekend, Comfort & Joy will be serving up a very special Castro block party.

For nearly two decades, GayGlo Guerrilla Theater was an infamous hallmark of the Castro's radical queer culture, shutting down streets and delighting thousands of spectators with its amazing blacklite performances and saucy commentary.

The evening's finale will feature a spectacular GayGlo Guerrilla Theater performance led by original organizers Chickpea, Frieda Lay and Sandy Shorts.