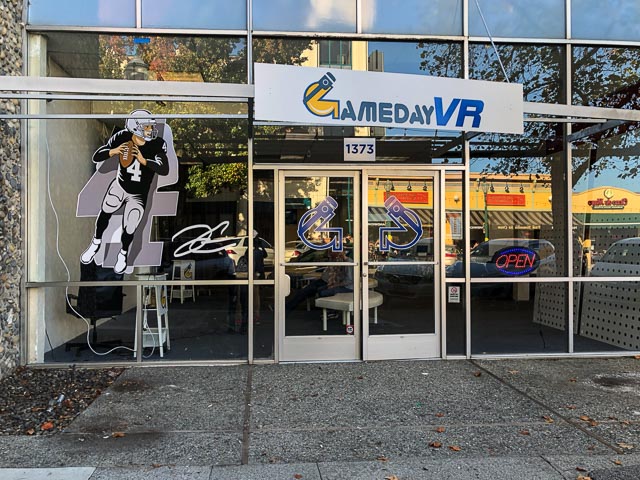 1373 Locust St, Walnut Creek
The virtual reality arcade GamedayVR opened in downtown Walnut Creek over the weekend. I had a chance to try some of the "experiences" out (10 minutes for $10) and it was crazy cool! They have off the shelf HTC Vive VR headsets where you can choose from several "experiences" such as Space Pirate Trainer, Tilt Brush, Raw Data, Job Simulator and more, including their own in-house made Derek Carr football VR game. Check out the full list and book online on their website here.
Although 10 minutes may seem short it can get pretty intense. I observed one guy who finished playing and was actually sweating. Literally sweating! While waiting it's also possible to try out the Oculus Rift or Playstation VR systems sitting down for free. Each VR space has a monitor to show others what the player is seeing inside the enclosed virtual space. An assistant helps put on the VR headset and provides a controller for each hand. In between uses each headset is disinfected. In a few weeks they also plan on introducing a more advanced StarVR system where one can actually throw a football!
If you've never tried VR out before I would definitely recommend checking this place out to see what it's all about. I'll be back for sure! They're also opening in Emeryville soon and in San Mateo next spring.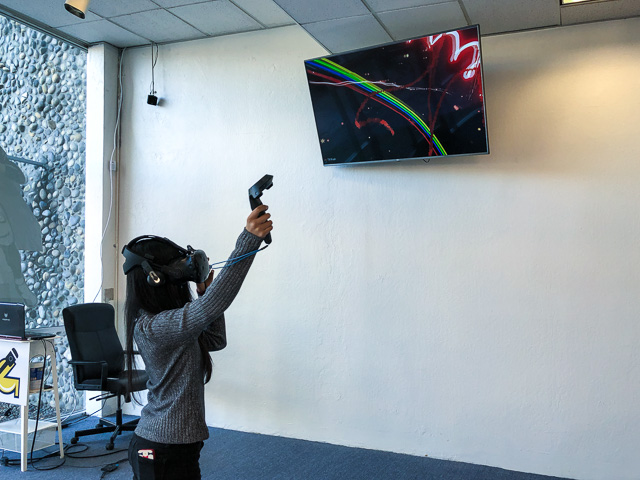 More photos of the inside after the jump…