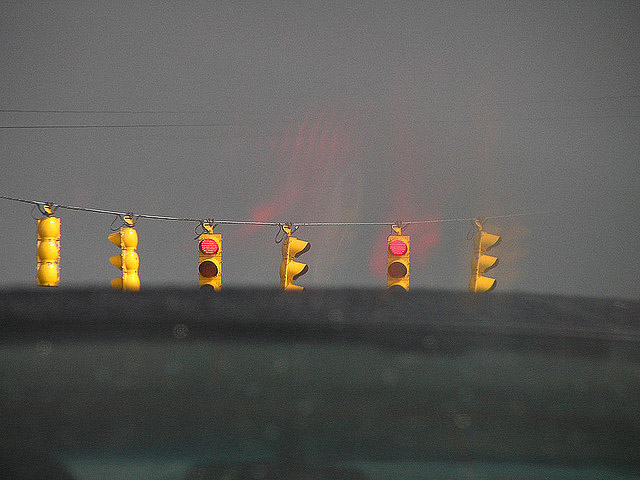 Photo by Flickr user itsgreg
When my friend first pointed out this article to me from the San Jose Mercury News about a new app being released in Walnut Creek that provides, "an alert when the green light is about to shine" I thought it must have been meant as an April Fool's joke. But the app, called Enlighten, is linked to Walnut Creek's traffic lights and will chime to alert the driver of an impending green light.
Read the article here and tell me whether this is a solution looking for a problem.