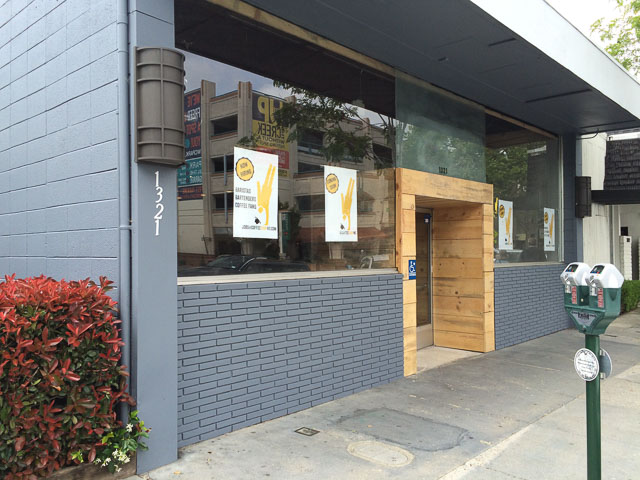 1321 Locust St, Walnut Creek
A couple of weeks ago we saw a pre-preview of Coffee Shop in downtown Walnut Creek and they will be opening tomorrow morning at 6am according to their Facebook page:
At last, the announcement a lot of you have been (patiently) waiting for…
Coffee Shop will be open for business tomorrow morning at 6am!
Featured roasts include Stumptown, Sightglass, Four Barrel, Cafe Grumpy, JBC, Bard, George Howell and Kaldi's. The inside looks stunning, it feels really spacious and looks like a fun place to hang. Check out more photos of the inside below including a closeup of the natural wood-grained bar seating area. Also note the stereo on the table in the photo below. I can't wait to check this out!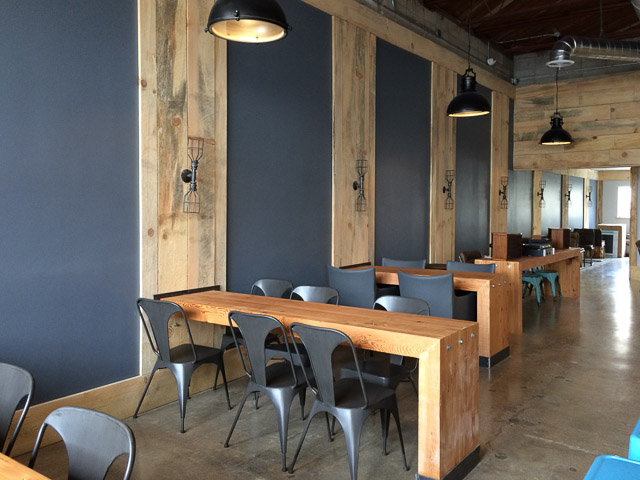 New photos of the inside after the jump…