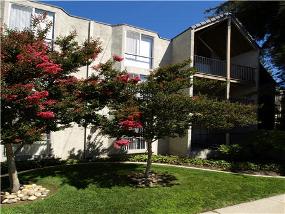 Trinity House Apartments is located at 1812 Trinity Avenue in downtown Walnut Creek:
From the Craigslist ad:
Upon entering the cut-stone courtyard of Trinity House (graced with a flowing fountain) you will find that the stress of your busy day simply melts away. Your comfortably-appointed apartment home offers you a welcome retreat, while the community's idyllic downtown location, provides you with both luxury and convenience.
Walnut Creek is a cosmopolitan town by any standard. Living at Trinity House you are within walking distance to BART, world-class shopping and some of the Bay Area's best restaurants.
Experience Trinity House and discover the best in East Bay rental living–where the quality is second to none.
They have a 1 br for $1595. Is that the going rate these days? Disclosure, I used to live here before the the Mercer complex was built, and thought the location was perfect. 10 minute walk to Bart, 5 minute walk to downtown. Now that Target offers groceries getting some quick food is convenient as well. However the going rate was a lot less than $1595 back then.