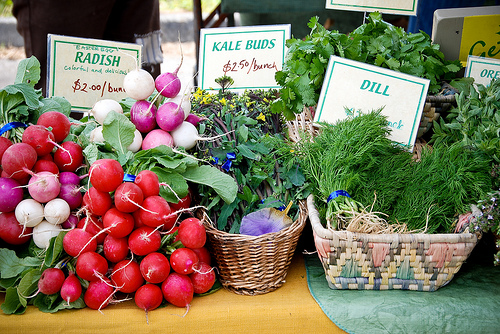 photo by Flickr user cleber
With the new Lafayette farmer's market opening this Sunday, I was thinking about the different farmer's markets around town. I've been to the downtown Walnut Creek, Lafayette (last year), Orinda and Moraga farmer's markets many times and like them all. One of my recent favorites is the German booth at the Orinda farmer's market that sells various German sausages and meats including schnitzel. The pretzels are great, too. Judging by their accents, I figure it has to be quite authentic.
So where is your favorite farmer's market? Is it based on location or what is offered?