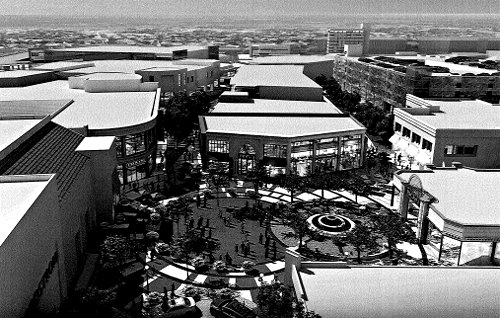 Last month I noted the demolition possibilities that may play out if Broadway Plaza in downtown Walnut Creek turns the street running between into a pedestrian plaza. Last night the Walnut Creek city council took up the Broadway Plaza master plan again and various concerns were raised. From what I can tell the following are the pros and cons of the proposed development:
PROS
more pedestrian space
more parking
more shopping and/or apartments (mixed use development)
CONS
not in harmony with the rest of downtown
walled off feel from the rest of downtown
temporary hardship for current residents during construction
excessively tall buildings
Considering both the pros and cons, do you think the Broadway Plaza master plan should be approved? If no, are there any changes that could be made to support it? If there are any missing pros/cons please let me know and I'll add them in. One thing I'd like to know is what will happen to the small stores behind Broadway Plaza, between Macy's and Nordstrom. If those will not be available that would be unfortunate as it offered shoppers a smaller, more intimate shopping experience that would work well with bigger stores in front. However, based on the number of store closings in that area, maybe not.