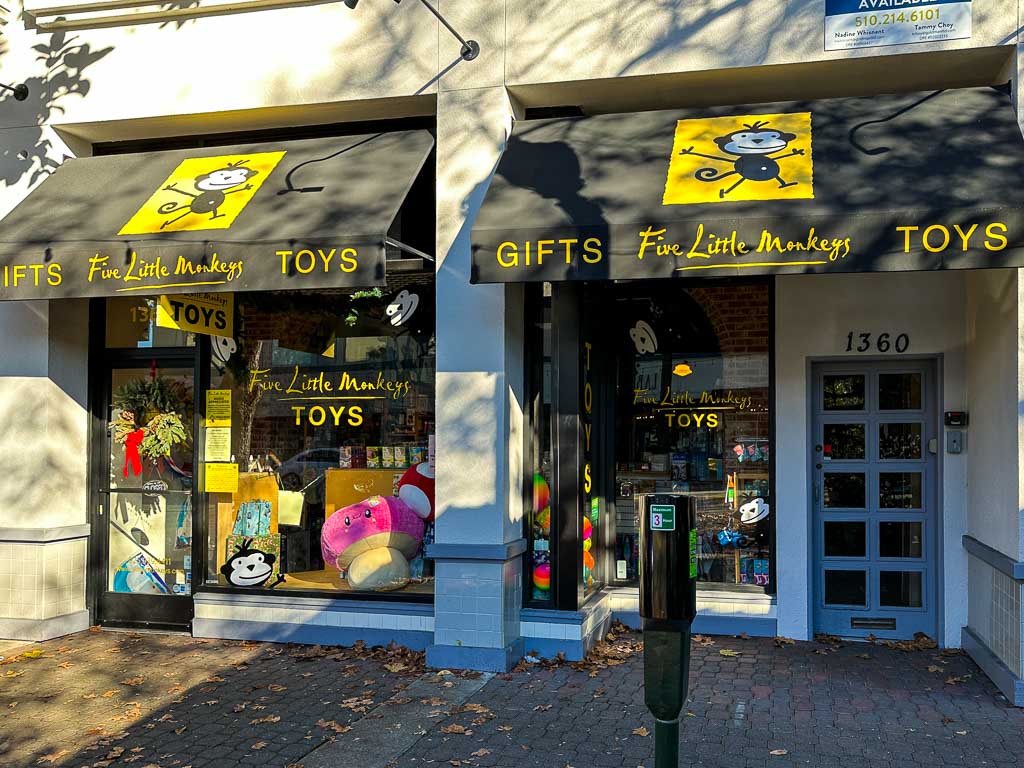 1366 N. Main St, Walnut Creek
After twelve years, the toy store Five Little Monkeys has closed in downtown Walnut Creek. For many families, this store was a go-to destination for toys, gifts, and special occasions. I remember visiting many times with my young children whenever we found ourselves in downtown Walnut Creek, and it was always a fun experience.
While it's certainly disappointing for those who have enjoyed shopping at Five Little Monkeys in Walnut Creek, the good news is that their Lafayette location remains open, and customers can continue to browse their selection of toys and gifts there, as well as at their online shop. Additionally, the Lafayette location offers a unique experience, with a Zoltar fortune telling machine available to access.