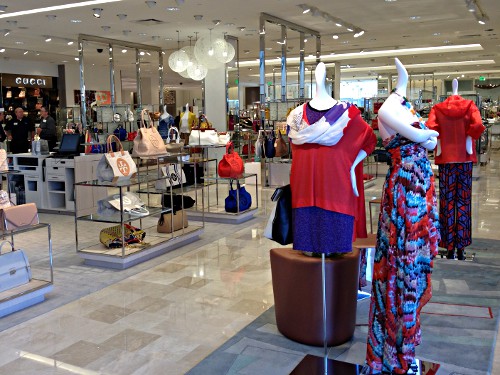 The Walnut Creek Neiman Marcus will finally be open to the public on Friday March 9, and I was fortunate to be able to get a sneak peak. As far as stores go, it's pretty incredible, with plenty of attention to detail. There is artwork throughout the store displayed by local artists which I'll cover in a future post. The photo above is on the first floor in the center of the store. Notice the Gucci shop in the back. There is also a Chanel shop, exclusively available in the East Bay.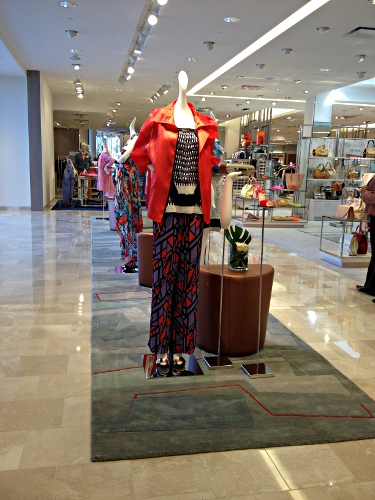 As you enter the main entrance you will encounter the, "Fashion Runway", as noted by the VP of store development Ignaz Gorischek, which changes every week or so with the latest fashion setup by the store's fulltime stylist. It's not on a raised platform so as to be accessible to people who can check out the merchandise up close.
Check out more photos after the jump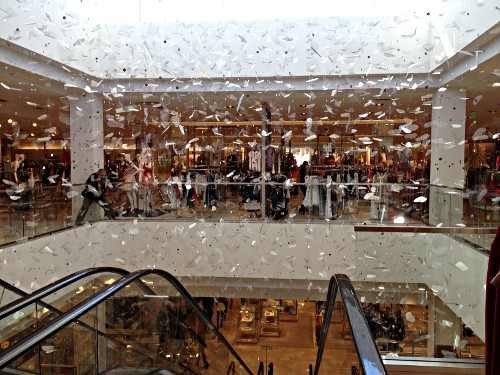 This is the view down the escalator from the second floor. Note the translucent hanging  butterflies, a signature of new Neiman Marcus stores.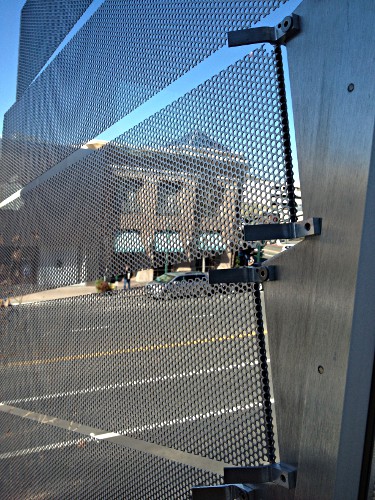 This is a closeup view of the unique fins displayed in front of the store. Note Tiffany's in the background.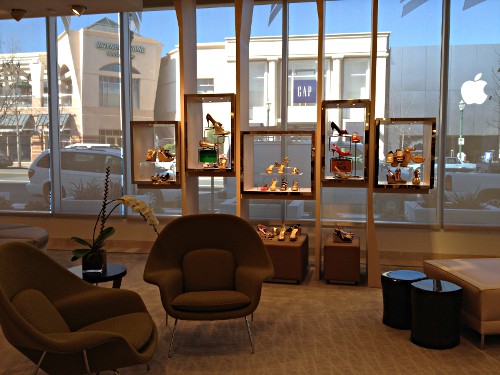 Here is part of the women's shoe department on the first floor. Note the Gap, Barnes & Noble, and the Apple store in the background.
A couple of funny personal notes. While on the press tour, I asked the store manager whether there will be sales, and there was an uncomfortable pause before he stated that indeed there will be monthly sales, but during that pause I bet he was thinking, "if you have to ask…" Also, when I asked the VP of store development Ignaz Gorischek, "Is Macy's to Nordstrom, as Nordstrom is to Neiman Marcus?", he paused for a moment, and diplomatically pointed out that each store is designed with their own customer base in mind. One can read between the lines and make their own judgement…
If you find yourself in downtown Walnut Creek, defintely drop by Neiman Marcus in Walnut Creek, if only to check out the local artwork displayed throughout the store. And stop by the cafe for one of the famous Neiman Marcus popovers. I'll post about the cafe, dressing rooms, restrooms, and fashion areas tomorrow.