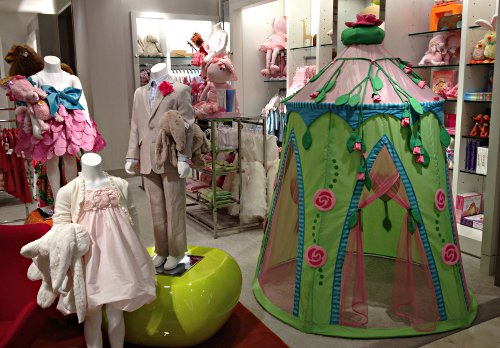 Here is a look of the children's department at the Walnut Creek Neiman Marcus which opens today. Although it's a small space, they managed to fit clothes, strollers, toys including mini toy pianos, doll houses, cars, a colorful tent, a giant lion and giraffe, as well as other stuffed toys and goods.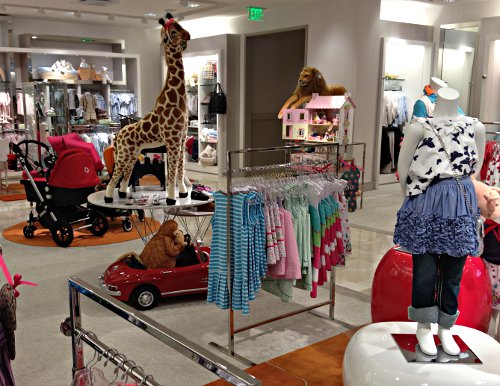 Check out more photos after the jump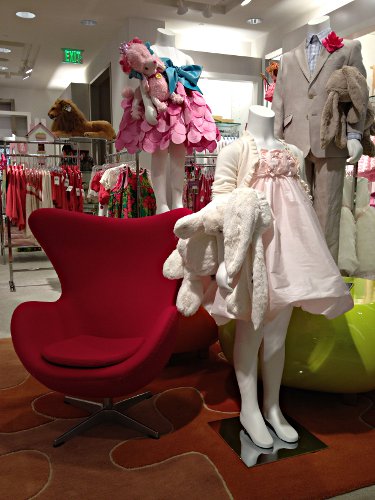 Cute kid sized modern chairs are displayed in the children's department which is a nice touch.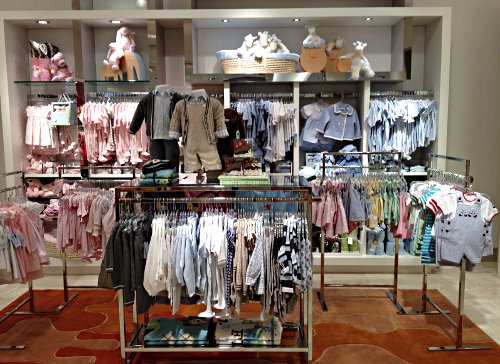 Plenty of clothing is on display.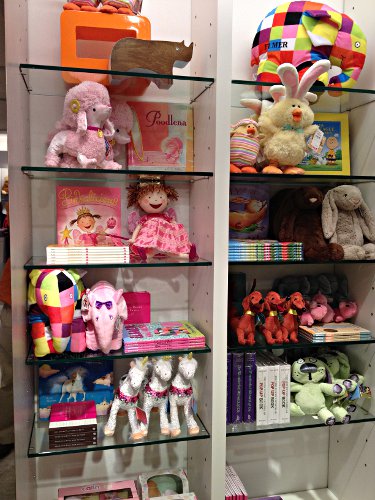 For the Pinkalicious fans.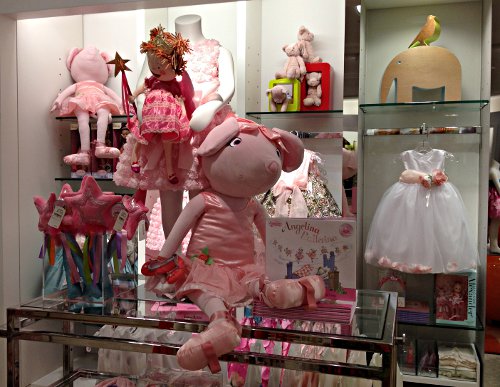 For the Angelina Ballerina fans.