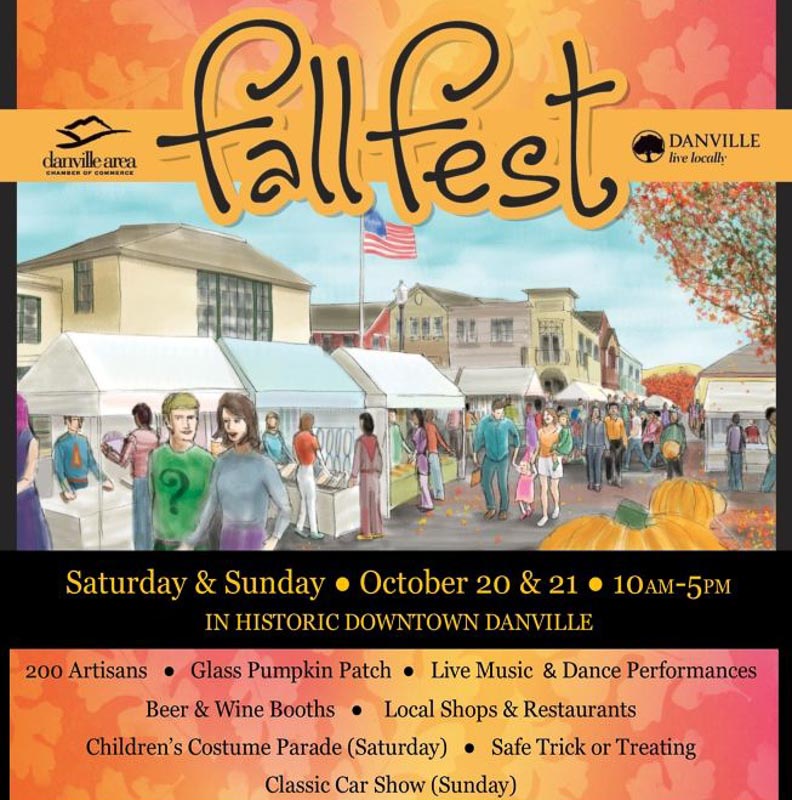 Fallfest:
Downtown Danville
Hartz Avenue
Saturday, October 20th – Sunday, October 21st, 2018
10:00am – 5:00pm | Free

FallFest features 150 outstanding artists from the western United States. No community event would be complete without food and drink and this year's FallFest has a great selection of 'cuisine' opportunities ranging from Chicken Skewers, Tempura Fried Vegetables, Kettle Corn and Hawaiian Shaved Ice! Also enjoy a local Danville brewery and two outstanding wine purveyors. This year's FallFest offers some outstanding dance and musical entertainment. Next Step Dance Academy returns to entertain their Fallfest fans. Additionally, you may catch the Danville Women's Club Flash-Mob dance ensemble – but who knows where or when! The Classic Car Show shows off on Sunday. Don't miss seeing an array of the coolest cars in the Valley.