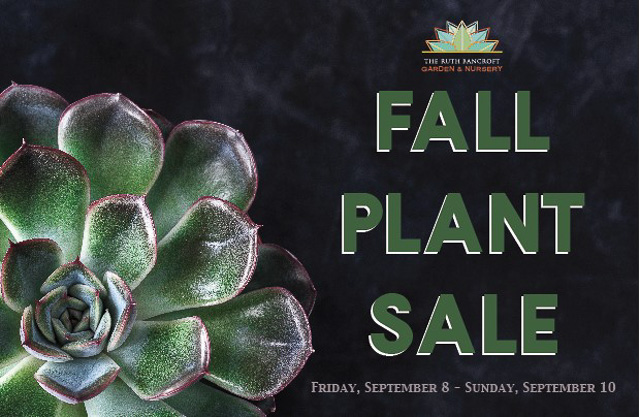 The Ruth Bancroft Garden
1552 Bancroft Rd, Walnut Creek
Friday, September 8th – Sunday, September 10th, 2017
10:00am – 4:00pm | Free

Inventory Clearance Sale! Succulents and cacti you love at prices that can't be beat.

20% off Friday
35% off Saturday
50% off Sunday
*Discount applies for potted plants only*

We are moving the nursery to the north (folly) side of the Garden to make way for construction of the new Visitor & Education Center. The Nursery and Garden will be open during construction and accessible from the north side of the Garden.