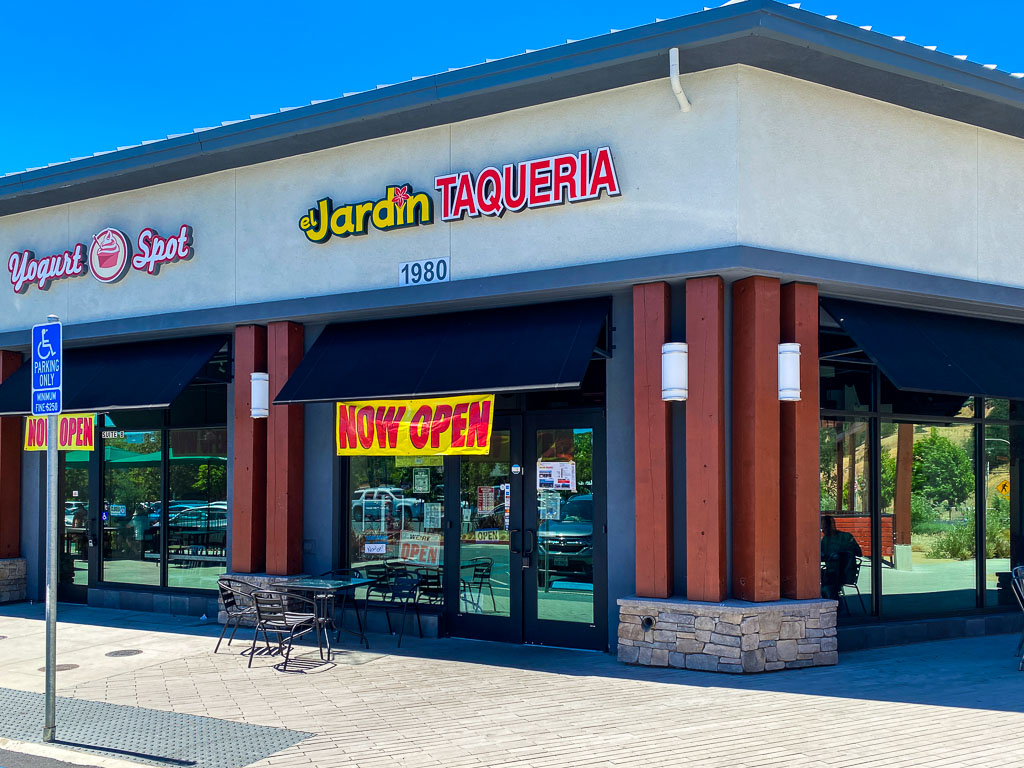 Rossmoor Town Center, Walnut Creek
Thanks to a reader for sending word that El Jardin Taqueria Opened recently at Rossmoor Town Center in Walnut Creek where Burgerim used to be.
From the email:
Lower WC prices but a variety of generous taco fillings. Street food items like burritos and tortas dominate (good), the combo plate options are a little hazy and not my taste. A salsa bar is also available (no Tabasco seen).