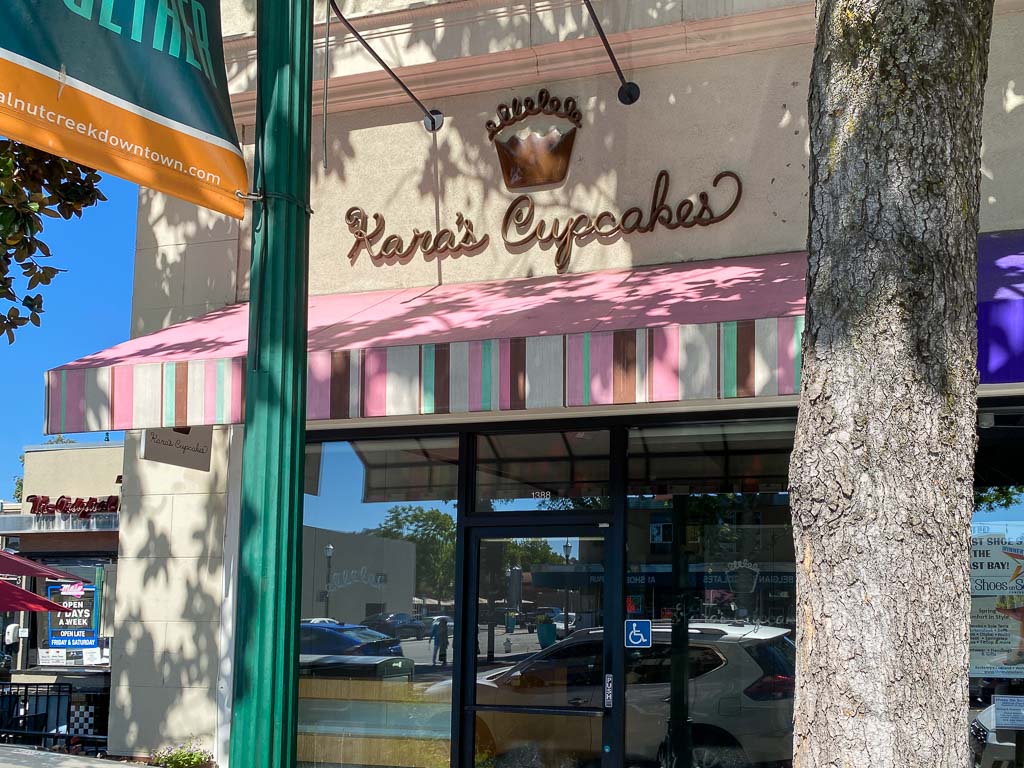 1388 N. Main St, Walnut Creek
Thanks to a reader for sending word that Berkeley-based Cupcakin' Bake Shop is coming to downtown Walnut Creek where Kara's Cupcakes used to be and they are expected to open as early as July 1st for a soft opening. Check out their menu here. They will also sell cakes and there will be live music at the grand opening on July 3rd. I'm definitely going to try a chocolate salted caramel cupcake the first chance I get!
From their website:
Cupcakin' Bake Shop is the realized vision of owner Lila Owens. She started a home-based cupcake catering business in 2007. But the ultimate goal was to open a cute little bake shop where she could showcase her passion for baking to a larger audience. Lila wanted a fun culture, adorable décor and artisan baked goods made from high quality, sustainable ingredients.