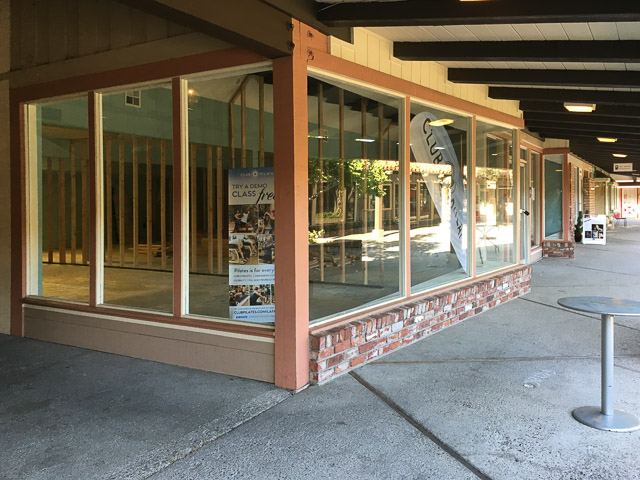 Plaza Center, Lafayette
A new Pilates studio called Club Pilates, with over 200 studios nationwide, is coming to Plaza Center behind Whole Foods in Lafayette. According to a post card on the door the grand opening will be June 3rd and 4th where they will offer demo classes, 25% off all retails merchandise, earlybird discounts and hourly raffles & vendor giveaways.
From their website:
The widest array of classes available anywhere, designed to challenge students at every level and target exactly what you want to work on most.
Brand-new state of the art equipment in every studio, including not just Reformers, but the entire array of Pilates tools: the Chair, the Springboard, the Barre. And the TRX Training System. You'll get a complete Pilates workout, every time.
The best value in Pilates, with unexpectedly low prices that allow you to dedicate yourself to Pilates for life.