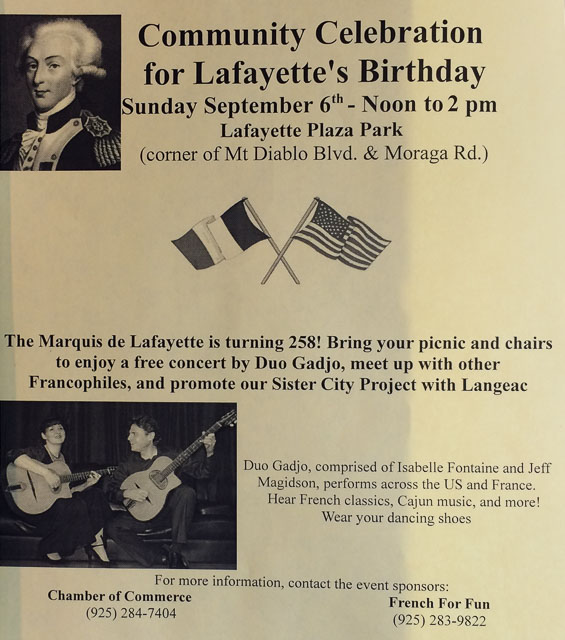 Celebrate the Marquis de Lafayette's 258th Birthday:
Plaza Park
Mt. Diablo Blvd. & Moraga Rd, Lafayette
Sunday, September 6th, 2015
12:00pm – 2:00pm | Free

Please join French For Fun and the Chamber of Commerce for an afternoon of fun and music on Sunday, September 6. We celebrate the Marquis de Lafayette's 258th birthday in Plaza Park (Mt. Diablo and Moraga Rd.) with a casual gathering that includes music provided by Isabelle Fontaine and Jeff Magidson "Duo Gadjo" – Gypsy Jazz , French Classics and Cajun music. We get started at noon. This event supports and promotes our relationship with our sister city, Langeac, France. Bring a picnic! For more information please call 925-283-9822.