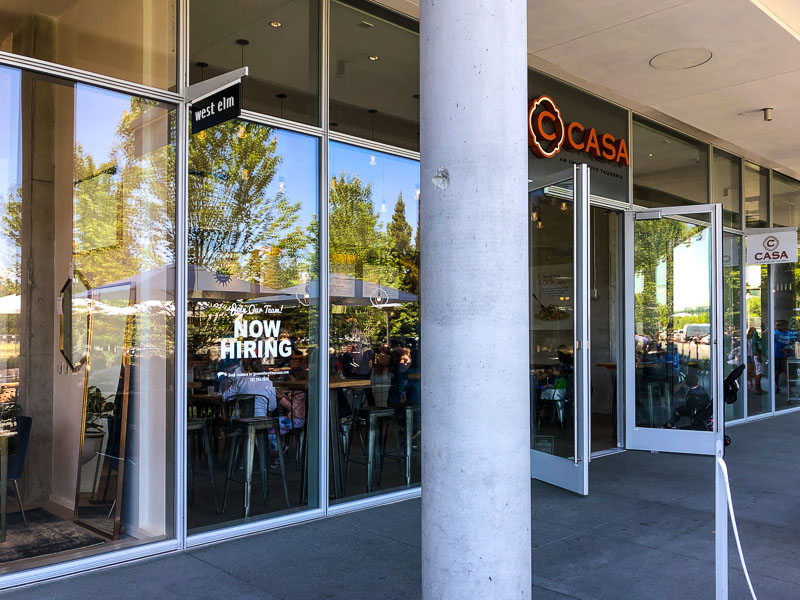 City Center Bishop Ranch, San Ramon
The Napa-based gluten-free Mexican restaurant C CASA, with locations in Napa and Emeryville opened recently at City Center Bishop Ranch in San Ramon. Check out their breakfast menu here and lunch/dinner menu here.
From their website:
We offer a fresh approach to tacos and much more. Fresh, made-to- order white corn tortillas topped with ingredients like seasoned buffalo, rotisserie lamb, grilled prawns, fresh crab, micro greens, goat cheese, chipotle aioli and Serrano salsa. And, we offer interesting small plates and salads, rotisserie meats and poultry and seasonal entrees with a C CASA twist.