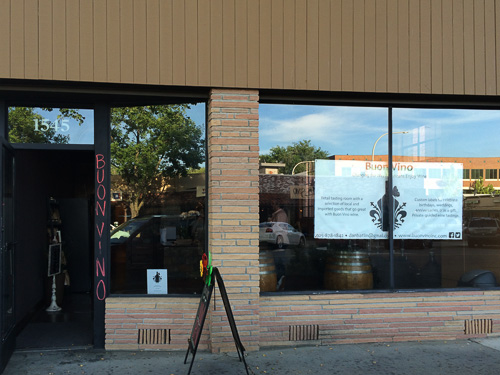 1545 Locust St, Walnut Creek
The long anticipated wine tasting room Buon Vino opened in downtown Walnut Creek yesterday and right now they're offering a selection of eight different Napa and Sonoma wines (six ounces for $10) for their grand opening. Those six ounces can be split any way so you could try three two ounce wines, or one six ounce glass of wine. You can buy bottles of wine there and no bottle is over $20.
Check out the choices below: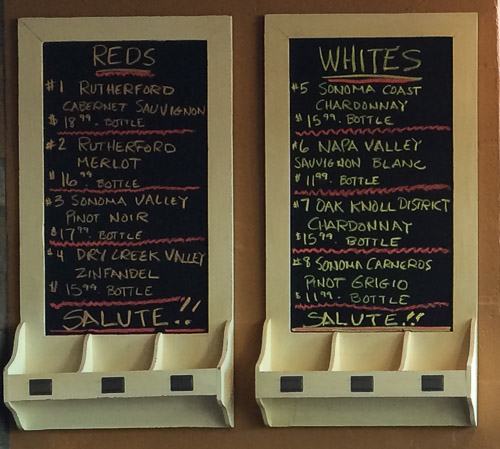 There are standing areas around the front of the store and in the back there is a gigantic table that's available for hourly rentals that includes a couple of bottles of wine, and there's a TV as well so according to the owner if you're looking for a place to host a Bachelor/Bachelorette viewing party look no farther.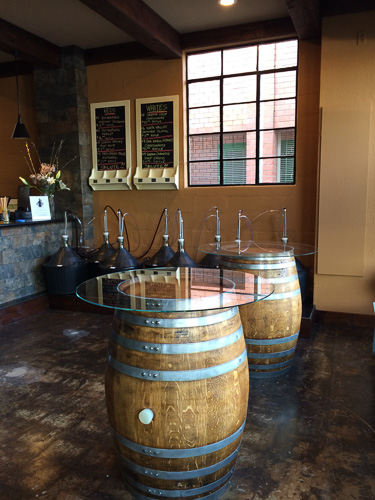 Plenty more photos after the jump…
Wine serving area: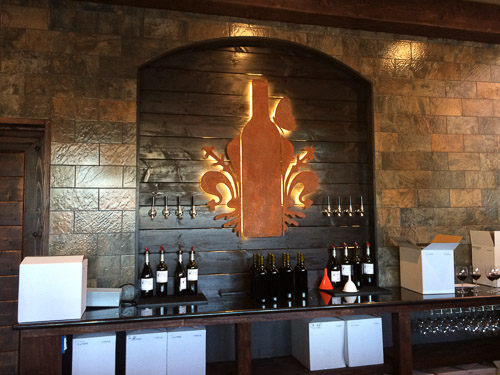 Italian pasta/goods and bottles of wine for sale:

Italian countryside with Mt. Diablo in the background: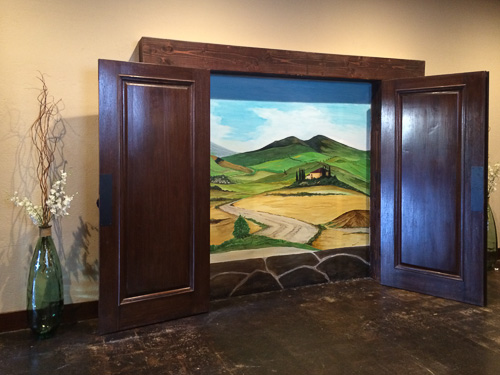 Buon Vino Now Open: