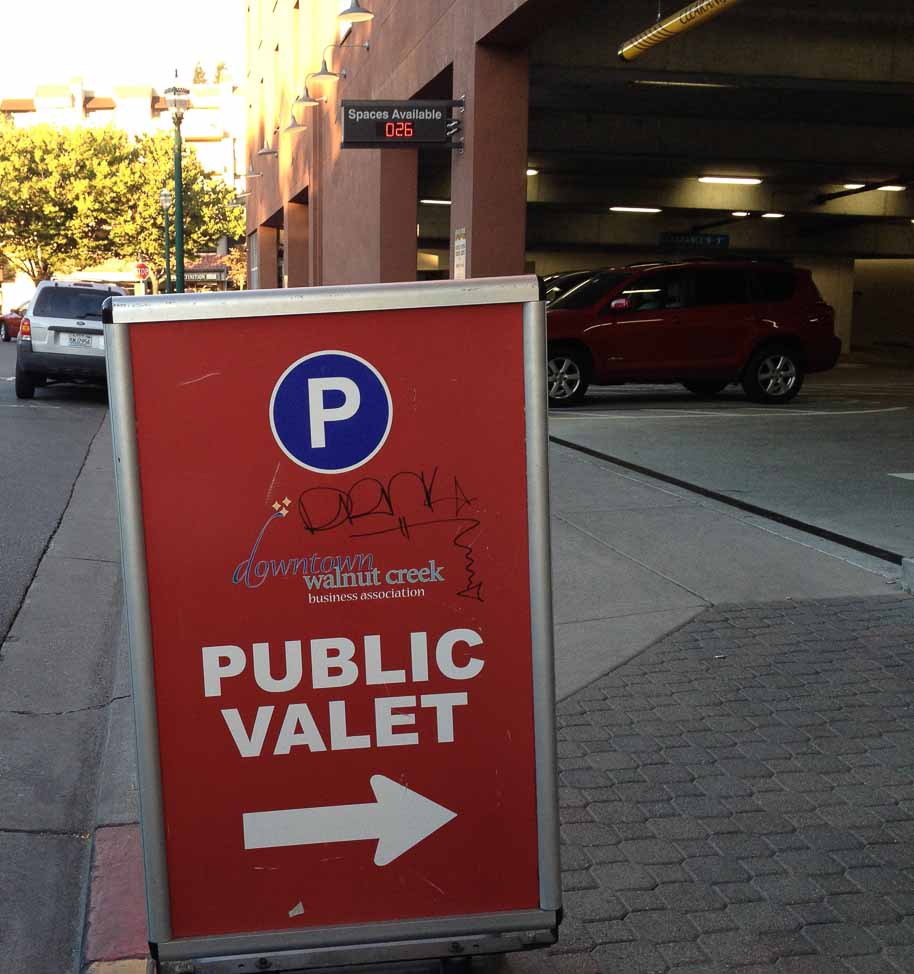 1410 Duncan St, Walnut Creek
The Broadway Pointe parking garage in downtown Walnut Creek next to Starbucks is conveniently located and offers free 3 hour parking. Beware of the digital "Spaces Available" sign when valet parking is being offered. Take a look and you see "26 spaces available", but I've fallen for that sign one too many times and when I went to Walnut Creek over the weekend for a split second was elated but knew I was asking for trouble and parked in another location. Later, as I peeked in I could see car after car streaming out. It could be that there happened to be a lot of cars leaving the garage but more likely is that people initially saw there were plenty of open spaces, entered the garage, wind around to the very top only to find a huge section blocked due to the valet parking, causing them to turn around and go all the way back down, wasting time, gas and patience.
I wonder if it's possible to dynamically update the sign to take into account the valet parking spots?