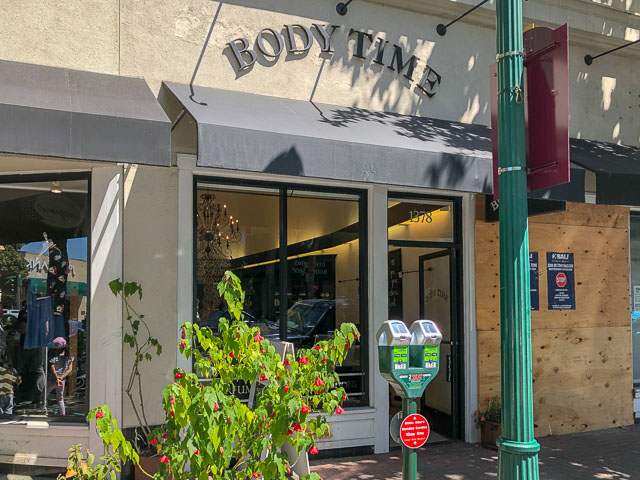 1378 N. Main St, Walnut Creek
Body Time, the Berkeley-based skin care company that opened almost 50 years ago is closing all stores including their downtown Walnut Creek location which opened almost 4 years ago. For the time being the Walnut Creek location will remain open while they sell off their remaining inventory so drop by for the 50% sale going on.
Update from owner:
Yes, Body Time is closing its doors.  Our warehouse rent doubled (not our Walnut Creek store) which made operating in our current form no longer feasible.  Once we close our operations we will assess if we can offer our products to customers in a more cost efficient manner.  We will continue to operate our Walnut Creek store for the foreseeable future while we sell our remaining inventory of products.
From their Facebook page:
We are closing everything on April 22. Our rents have almost doubled and we weren't able to negotiate our lease. This was a big surprise for us as well as our many loyal customers. The social media will continue until the end of the month.