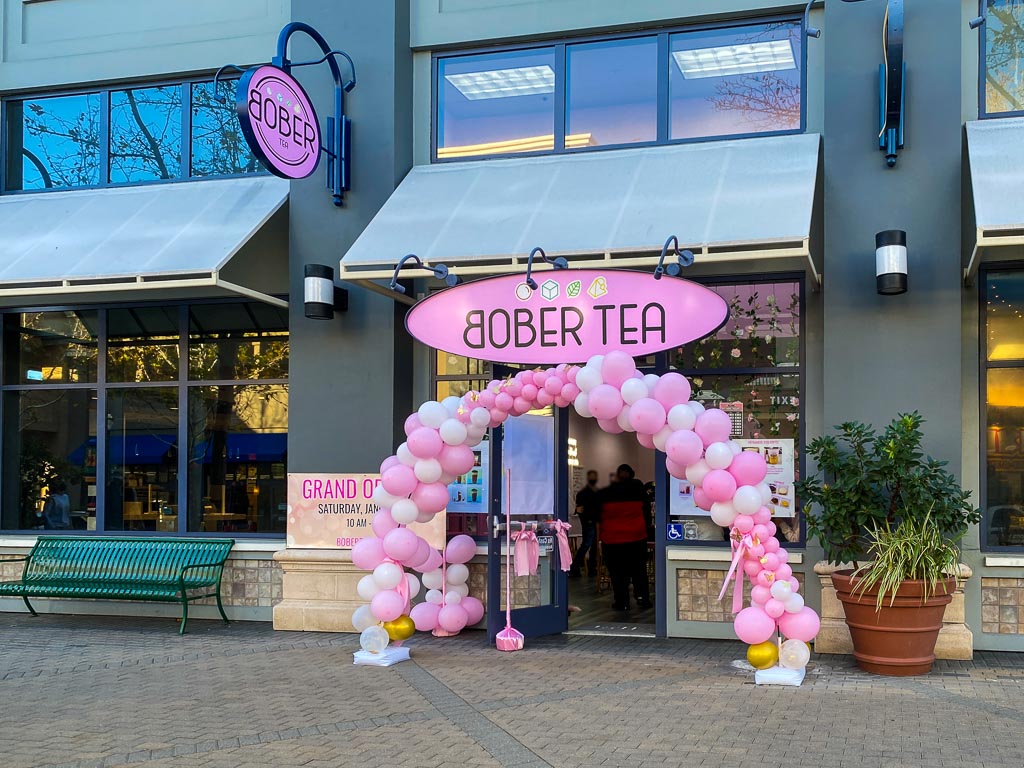 Plaza Escuela, Walnut Creek
Over the summer, we learned that Bober Tea would be coming to Plaza Escuela in downtown Walnut Creek, and they have now opened. Check out their Walnut Creek menu here. I look forward to trying out the Mung Bean Pandan Latte soon.
Slow cooked Mung Bean and Pandan leaves with extra rich milk, topped with a splash of our house-made Chizu.