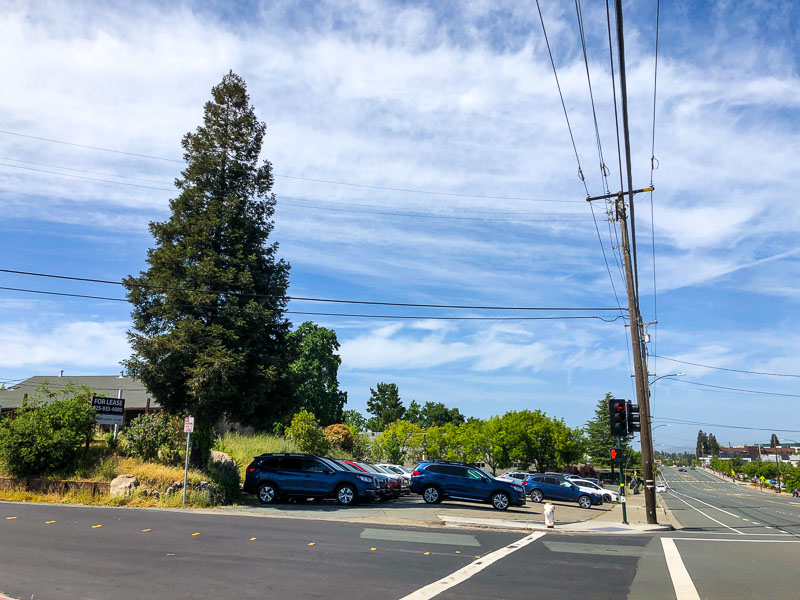 2nd Ave. & N. Main St, Walnut Creek
A couple of years ago we learned that the proposed In-N-Out Burger for Walnut Creek was cancelled due to potential traffic issues but now Amy's Drive Thru is hoping to open a new vegetarian restaurant in this spot. Despite the name they will also offer sit down tables. Get updates about this proposed Walnut Creek location from their mailing list here and check out their menu here.
From a PR:
Amy's Drive Thru offers great-tasting casual fare, like veggie burgers, shakes, french fries, pizza and burritos — all with gluten free and dairy free options.

"We are proposing to bring our next-level vegetarian fare to Walnut Creek with an Amy's Drive Thru at the corner of 2nd Avenue and N. Main Street," said Dave Wolfgram, President of Amy's Drive Thru Restaurants. "We are focusing on providing the neighborhood with delicious and affordable organic food in a beautiful, community-oriented restaurant where all feel welcome."

Wolfgram added that while the majority of Amy's customers dine in, the drive-thru option is especially popular with young families, seniors, and those with limited mobility. From the building's living roof to the fresh and modern interior, nearly everything at the Walnut Creek Amy's will feel different than a typical fast-food restaurant. "We want delicious and affordable organic food to be readily available to everyone," Wolfgram said.